A world leader in innovative, casual footwear, Crocs, Inc. is dedicated to the future of comfort. Our original and most famous style, the Classic Clogs, are instantly recognized around the world. Crocs has many fabulous designs for women.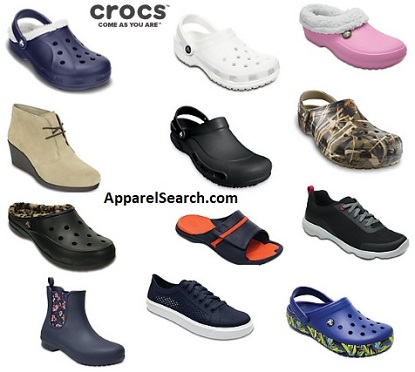 Starting in 2006, sales of Crocs increased dramatically, with first-quarterly sales roughly tripling from 2006 to 2007.
Learn more about women's shoes and women's footwear.
If you have changed your mind and do not wish to research the brand Crocs, you can use the search engine on this page to find another clothing label that may be of more interest.
Educate yourself regarding shoes and footwear.
When you are ready to research additional fashion brands for women you can try the following pages to find our alphabetical list of women's fashion brands.
Have you seen our Fashion Designer Directory section.
What ever you are wearing, is in fashion
Please keep in mind that sometimes the brand of clothing you've always loved won't fit as well as it has in the past. As a matter of fact, the quality could change at your favorite designer's shop, as they adjust their demographics or respond to shifts in consumer spending etc. So remember to keep your favorite and most familiar brands on hand. You should always keep your eyes open for the next up-and-coming designer labels, as well. Today's unknown designer brand could become tomorrow's favorite!