Women's Clothing and Accessories
From high-performance technical pieces to ultra-warm sweater knit styles, Eddie Bauer has the perfect item for your wardrobe. Find your perfect fit with regular, petite, plus, and tall sizes. You will often find new arrivals in the category of pants, shirts, shorts, skirts, sleepwear, shoes, accessories and more. Eddie Bauer has always built products to stand up to the rigors of his adventures. The clothing, shoes, and accessories that the company makes lives up to the standard for quality.
Innovation, quality and an appreciation of the outdoors: The passions of the companies founder, Eddie Bauer, remain the cornerstone of the Eddie Bauer brand and business.
If you are looking for high quality and adventurous outerwear, boots, bags, or gear Eddie Bauer is the brand for you.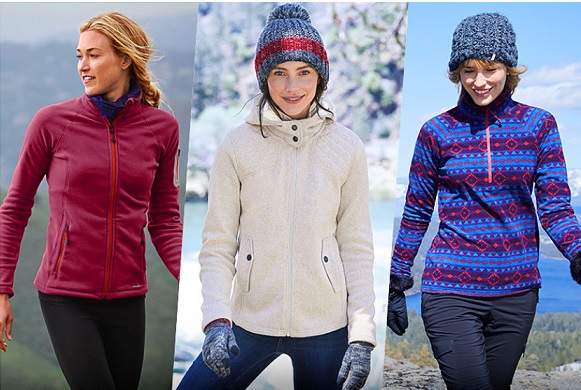 Learn more about the Eddie Bauer brand for women at their website.

If you have changed your mind and do not wish to research the brand Eddie Bauer, you can use the search engine on this page to find another clothing label that may be of more interest.
When you are ready to research additional fashion brands for women you can try the following pages to find our alphabetical list of women's fashion brands.
What ever fashion brand you are wearing today, is most certainly in fashion.
Have you seen our Fashion Designer Directory section.
Please keep in mind that sometimes the brand of clothing you've always loved won't fit as well as it has in the past. As a matter of fact, the quality could change at your favorite designer's shop, as they adjust their demographics or respond to shifts in consumer spending etc. So remember to keep your favorite and most familiar brands on hand. You should always keep your eyes open for the next up-and-coming designer labels, as well. Today's unknown designer brand could become tomorrow's favorite!
Apparel Search is a leading guide to fashion, style, clothing, glam and all things relevant to apparel. We hope that you find this Eddie Bauer page to be helpful.

Eddie Bauer