We hope that you enjoy reading about fashion events.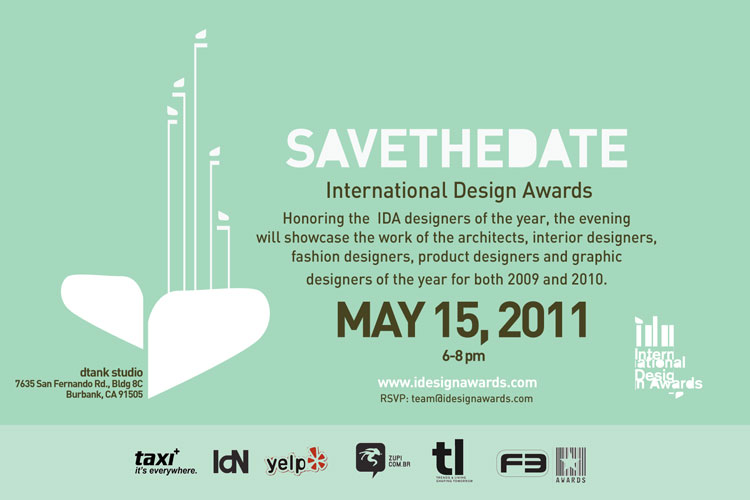 International Design Awards, IDA

Honoring the IDA designers of the year, the evening will showcase the work of the architects, interior designers, fashion designers, product designers and graphic designers of the year for both 2009 and 2010.

May 15, 2011 6-9 pm

dtank studio
7635 San Fernando Rd.
Burbank, CA 91505

www.idesignawards.com
PRSV: team@idesignawards.com
Learn about more fashion events in Burbank, California here on Apparel Search.
Learn more about international fashion week events.
Fashion Event News. Fashion Week Directory Fashion Week News
2011 Fashion Articles 2010 Fashion Articles 2009 Fashion Industry Articles

Fashion Event Articles Fashion Event Articles 2009 Fashion Event Articles 2008 Fashion Event Articles 2007 Fashion Event Articles 2006

Search for additional information about Apparel, Fashion or Clothing.
You are welcome to further discuss these fashion events at the Fashion Industry Network.
Learn about Fashion Weeks.
Bookmark this on Delicious
Learn more about the Apparel Industry here on Apparel Search.
You may want to read fashion blogs to learn more about fashion events. Fashion bloggers typically do a good job with reporting on fashion events.
If you would like to read some of the old fashion event articles, you can try the following links:
Fashion Event Articles 2009