Yes, today is February 14, 2009. Otherwise known as Valentines Day 2009... Although the world is thinking RED, many of us crave the contrast of black & white.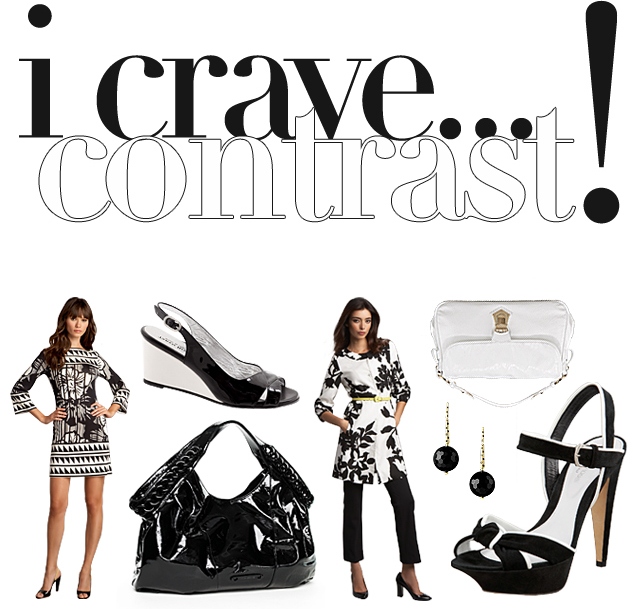 That amazing black and white coat you see in the picture above is a Veronica Coat. White with black floral print. Ballerina neckline; button front. Three-quarter balloon sleeves with banded cuffs. Slit pockets. A-line skirt. Cotton/viscose/rayon. Imported of Italian material. All of the glamorous black & white fashion seen above can be purchased at Neiman Marcus. Well, it is available at this moment, but may be sold out fast. Check with them for availability.


Learn more about black fashion and white fashion.
If you are in the spirit of Valentines day, you are welcome to browse red fashion as well.

Read more about Neiman Marcus:
Shoe Trend Statement From Neiman Marcus 2009
Fashion Shopping Article Posted February 14, 2009
Neiman Marcus Presents David Meister Dresses With Perfect Fit
Fashion Shopping Article Posted February 4, 2009
Michael Kors Streamlined at Neiman Marcus Spring 2009
Fashion Shopping Article Posted February 3, 2009
Learn more about Neiman Marcus