Here on Apparel Search you can learn more about
Fashion
in many various ways. Certainly, one way is to read fashion news articles.

If you have suggestions on ways that we can improve this page, please do not hesitate to let us know.
What do Scarlett Johansson, Michelle Williams, Blake Lively, and Kristin Chenoweth all have in common?? What will they and other A-List celebs be wearing this season? Internationally renowned celebrity stylist, costume and fashion designer (of Whitley Kros-- label worn by Amy Adams, Kate Hudson, Katy Perry, Selena Gomez, Rachel McAdams, Charlotte Gainsbourg, +++), and editor of must-read fashion blog (Banks Style), Aussie Sophia Banks-Coloma is the connection. SOPHIA is an expert in the world of fashion and is fully equipped to give poignant tips on what to wear for the holidays, what celebs will be wearing for award season, and the trends to shop for this Spring/Summer.
Banks-Coloma is currently in NY working as costume designer for new film "SYRUP," based on a novel by Max Berry, starring Kellen Lutz, Amber Heard, and Brittany Snow, and produced by Academy Award-Winner Barrie M. Osborne (LORD OF THE RINGS TRILOGY, MATRIX, and the new GREAT GATSBY). Dubbed as the Aussie "Rachel Zoe," she has quickly become Hollywood's must-have stylist and fashion insider, receiving Harper's Bazaar's "Style Leader" award twice in one year, Vogue Australia's "Undiscovered Designer of the Year," a nomination for the "Ecco Domani Fashion Award" and as a highlighted designer at Mercedes-Benz Fashion Week.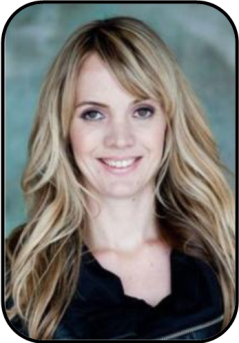 Read more fashion industry news archive from 2011:
2011 Fashion Articles January 2011 Fashion Articles February 2011 Fashion Articles March 2011 Fashion Articles April 2011 Fashion News Articles May 2011 Fashion Articles June 2011 Fashion Article Archive July 2011 Fashion Article Archive August 2011 Fashion Article Archive September 2011 Fashion Article Archive October 2011 Fashion News Article Archive November 2011 Fashion News Archive December 2011 Fashion News Article Archive
Read more fashion articles from 2010: 2010 Archive - Fashion Articles
Read more fashion articles from 2009: 2009 Archive - Fashion Articles

You may also find the following links to be of assistance:

Fashion Jobs
Designer Search
Fashion Trends
Celebrity Fashion
Luxury Fashion
Fashion Week
Fashion Brands
Fashion Trends
You may also have interest in the fashion shopping articles ...
If you are tired of simply reading about fashion, you may want to take a break and do a little shopping. If that is the case, you are welcome to visit our shopping section from the links below:
Shopping For Children's Clothing

Here are a few more news resources that you may enjoy.
You may want to also visit the new fashion articles site (FashionArticles.net)
Have you ever dreamed of becoming a fashion designer?
If you want your press releases about fashion to be published, you are welcome to submit them to Apparel Search at any time. In addition, you may want to submit your articles to the Fashion Newspaper.
Follow us on Social Networks:
Follow Apparel Search on Twitter
Follow Apparel Search on Youtube