Here on Apparel Search you can learn more about
fashion
in many various ways. Certainly, one way is to read fashion news articles.

If you have suggestions on ways that we can improve this page, please do not hesitate to let us know.

Kendall Jenner tweeted adorable photos of her nephew, Mason Disick, yesterday. Mason was playing in the park with his friend, who was sporting her Junk Food Have A Golden Day Tee ($32). Kendall teased, "LOL Masons picking up chicks already!" and posted an artful collage of the duo.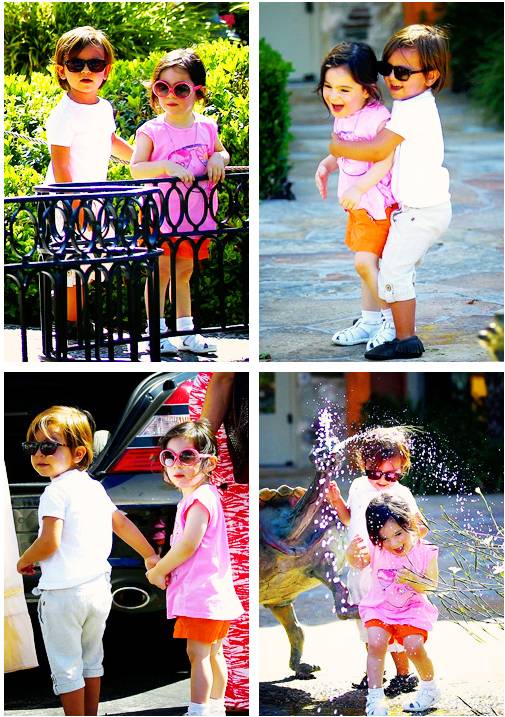 Get this collage using diptic; the smart phone photo app; http://dipticapp.com
By the way, if you enjoy children's fashion, you may also want to check out Zuma Stefani. Zuma is another child related to a celeb.

Who is Kendall Jenner?
Read more fashion news articles from 2012: January 2012 Fashion Articles
Read more fashion industry news archive from 2011: 2011 Archive - Fashion Articles
Read more fashion articles from 2010: 2010 Archive - Fashion Articles
Read more fashion articles from 2009: 2009 Archive - Fashion Articles

Follow us on Social Networks:
Follow Apparel Search on Twitter
Follow Apparel Search on Youtube
Follow Apparel Search on Facebook

Fashion on Google+
If you want your press releases about fashion to be published, you are welcome to submit them to Apparel Search at any time. In addition, you may want to submit your articles to the Fashion Newspaper.


Kids Fashion
Kids Fashion Brands
Nautica Kids
Children's Fashion News
Cory Monteith Wearing Junk Food & Earnest Sewn
Loivier Martinez Wearing Junk Food
Once Upon a Time Junk Food
Leni Klum Wearing Junk Food
Ali Fedotowski Wearing Junk Food Clothing
Men's Tees
Fashion PR
Celebrity Fashion News
Celebrity Fashion
You may also find the following links to be of assistance:

Fashion Jobs
You may also have interest in the fashion shopping articles ...
If you are tired of simply reading about fashion, you may want to take a break and do a little shopping. If that is the case, you are welcome to visit our shopping section from the links below:
Shopping For Children's Clothing

Here are a few more apparel news resources that you may enjoy.
You may want to also visit the new fashion articles site (FashionArticles.net)
Have you ever dreamed of becoming a fashion designer?