StyleMouse Getting Noticed

Some times you want to be noticed, and others times you do not...

Do you want your company to have more exposure?

When you are tired of playing cat and mouse with traditional forms of marketing. Come talk with the professionals...

We will help you get found...

Learn more about what StyleMouse videos can do for YOU...
In today's challenging retail environment, it is more important than ever that clothing manufacturers and fashion retailers present their product to the consumer in ever more engaging and attractive ways.
We would like to show you an exciting and truly innovative form of advertising and online retail strategy that engages and excites the viewer even as they make the searches and purchases that drive your business.
"StyleMouse" is an original and fully interactive fashion and lifestyle series.
Let us help you promote your product and brand.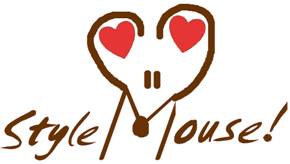 Are you looking to promote your fashion brand with a viral fashion video?
StyleMouse Contact StyleMouse What can StyleMouse do for you?