Influences on Fashion
Many people, products, and places have influenced fashion. What has the biggest influence on fashion trends, the consumption of fashion and the fashion industry?
Clearly fashion designers and celebrities cast their influences on the fashion that we wear or desire to wear.
The fashion products that we see worn on the streets, in magazines, in movies, and on televisions have an influence on fashion trends and future buying decisions.
Places that we visit such as Milan, Paris, Hong Kong, Tokyo, and New York, have a certain influence on fashion. The clothing stores that we visit at the top fashion shopping destinations around the world effect our perception of style & trends.
People we know, products we see, and places that we visit clearly put an imprint in our minds. With so many influences, it is very hard to track what is in style this year.
Learn about some of the people that influence fashion simply because they are popular.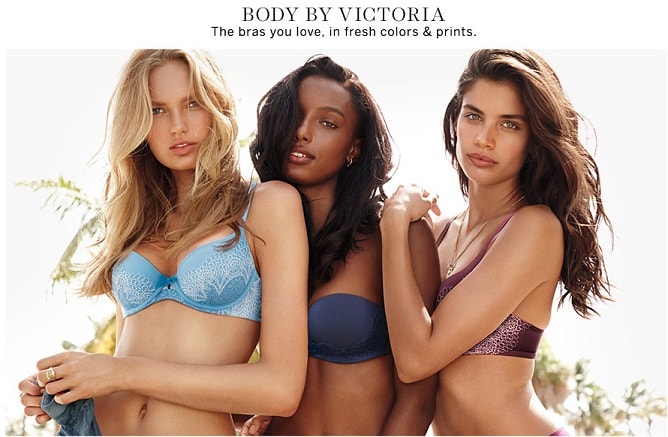 Does this fashion photograph influence you to shop at Victoria's Secret?
Return to the influences on fashion main page.
Learn more about influential fashion concepts.
Copyright 1999-2023 Apparel Search Company. All Rights Reserved.