Fashion Designer Directory for the Clothing Industry...
Welcome to the Apparel Search fashion designer guide.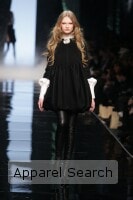 Fashion designers are responsible for creating the designs that make up the fashion industry. They are the creative minds behind the clothing, footwear, and accessories that people wear every day.
Fashion designers research the latest trends and come up with innovative ideas to create unique pieces. They often use a combination of fabrics, colors, and textures to create something that is fashionable and stylish.
Fashion designers are the creative minds behind the clothing, footwear, and accessories that people wear every day. They must have an eye for detail, be knowledgeable about the different manufacturing processes, and be able to market their designs. Fashion designers are an essential part of the fashion industry.
Welcome to the Fashion Designer Directory section of Apparel Search. In this area of our guide you will find information about new up and coming talents as well as industry icons that are already international super stars.
Visit our new Fashion Designer Guide by Fashion Designer Name section.

Fashion Designers: A B C D E F G H I J K L M N O P Q R S T U V W X Y Z
View our new fashion website that displays fashion designer images. You can find great inspiration at our Fashion Week Photos website.
Designers must have an eye for detail, as they must ensure that their designs are accurate and of high quality. They must also be able to work with a variety of materials and be knowledgeable about the different manufacturing processes.
Designers must also be skilled in sketching and pattern making (or have people on their staff that are), as they will need to create technical drawings of their designs. They must have a good understanding of the different body shapes and sizes, as this will help them create garments that are flattering and comfortable to wear.
---
Alain Manoukian : Men's and women's apparel and accessories. Shops locations, trends and news.
---
Alice Berry : Designer of custom scarves, clothing and window treatments.
---
Amberlynn Designs : AmberLynn designs contemporary women's ready-to-wear. She combines retro silhouettes with modern elements, creating a fresh look that is fashionable for today's adventurous woman. The concept behind an AmberLynn design is a walking contradiction: sweet and spicy, naughty and nice, old and new, an unique style that encompasses contrasting elements to create a clever ying-yang effect that is interchangeable and timeless. Wearing AmberLynn's designs sends a message: sometimes subtle, sometimes bold, but never understated!
---
Anna Osmushkina / Apparel Search Portfolio: A fashion house of a Baltic designer.
---
Anna Sui : Anna Sui is an American fashion designer. Sui is one of the most celebrated names in fashion history, known for her timeless designs and ability to transcend eras with historical and culturally inspired collections
---
---
Betty Barclay: Woman just looks good with it! The Betty Barclay Selected Brands stands for fashionable competence and stylish sovereignty. Their fashion embodies the zeitgeist of modern, self-confident women who enjoy fashion and femininity. The perfect look for every situation: Whether leisure, business or party – their brand world always has the right outfit for you. Shine in a stylish blazer by Betty Barclay. Make yourself comfortable on the couch on a cool autumn day in trendy knitwear by Betty & Co.
---
Bian Variani : His style is expressed first and foremost through color, introduced to Haute Couture in Paris in 1990 and diversified through fashion studies in Milan and London. He is a current member of the Fashion Design Council of Canada. Bian was born a Libra on October 23rd in Winnipeg, Manitoba. He believes in living life as if each day were the last while 'challenging all boundaries and accepting no barriers'. When Bian was young and queried on his future aspirations, his reply remained the same: "I always wanted to be a Fashion Designer, if I had a second choice I'd say a Super Hero".
---
Brian Atwood is loved by women around the world for his silhouettes, fearless luxe and sky-high heels, Brian Atwood infuses glamour, lust and desire into everything he designs. Since its 2001 debut, the Brian Atwood collection has been globally coveted for exquisite craftsmanship and hyperluxe design and detail. Brian is a member of the Council of Fashion Designers of America and has been honored with the CFDA Swarovski Perry Ellis Award for Best Accessory Design and the 2010 Footwear News Designer of the Year award.
---
Brown, Agatha : Designer sportswear, fragrances, bath products, and accessories.
---
Bruno Manetti: BRUNO MANETTI is the corporate brand of the eponymous company owned by the Manetti family. The birth of the brand was in the mid-90s, when Bruno joined the family company and decided to develop his own collection. Born and raised in Florence, a land to which he is very attached, he attended his studies of foreign languages and literature in the city of Dante. And it is in this cradle of the Renaissance that the inspiration for the realization of this noble and refined knitwear is born. Thanks to his knowledge of languages he was able to immediately create a direct relationship with international customers. Today the company markets its products from showrooms in Milan, New York and Dusseldorf.
---
Calvin Tran : Calvin Tran has brought elegant, modern, and versatile designs to the streets of New York and Chicago with the opening of Calvin Tran in 2001 and 2002, respectively. Tran has said much of his success is attributed to his nonconformist designs and fashion-forward vision. Clients site his keen understanding of a woman's figure and the personalized attention they receive from Tran and his team. Prior to his creation of Calvin Tran, Calvin was the Creative Director at Zabari, New York. While there, he led the design team to produce classic and clean key wardrobe pieces using leather as his primary material. Tran has also developed and designed for the men's label, K-oss, in the mid 1990's. Tran's designs have been featured internationally in publications such as: New York Times, Women's Wear Daily, Lucky, Cosmopolitan, Chicago Social, The Men's Book (2005), and US Weekly. In addition to regional and national publications, Calvin Tran has been featured in ABC 7 Best of Chicago and Asian Influence in Chicago, The Buena Vista International Upfronts (May 2005) and San Francisco Chronicles The Inside Scoop (August 2005).
---
Candiland : a Los Angeles based clothing design company specializes in Fabulous Limited Edition dresses in stretchy synthetic fabrics created by designer and costumer Candi Cane.
---
Caroline Charles : Biography, collection and store locations.
---
Cassill, Kerry : Home and fashion designer Kerry Cassill creates fabulous cotton fabric with an Indian influenced design. Her career began studying clothing and millenary design in Seattle, Washington. While traveling to Paris for inspiration she fell in love with Indian fabrics. Visiting India in 1992 was the start of her work in textiles.
---
Cate Coles : Designer and pattern cutter. She has had a love of all things vintage and antique since she was a very small girl. She studied fashion design technology at uni and her favorite lectures were those based around history of fashion or history of art.
---
Chloe : Women's wear and accessories. Includes collections, boutiques locations and news. Sassy, sexy and ultra cool, Chlo is a paradox of both feminity and romance infused with a street-cred edge. She's fun, she's flirtatious, she's at the forefront of the scene.
---
Christian Audigier (Died July 2015): designer of the brand Ed Hardy. Audigier, a native from Avignon, France, has an impressive list of credits and accomplishments under his belt. His career started in his early teens when he was discovered by one of the top executives at MacKeen Jeans. Christian had already created a denim collection, greatly influenced by Rock n' Roll. Christian Audigier was a French fashion designer known for the Ed Hardy and Von Dutch clothing lines.
---
Christian Lacroix Official site features original sketches of designs for the theater by Christian Lacroix.
---
Christina Makwoksy : With a design degree from FIT, and 28 years dressing the most elegant VIP women (as the owner of successful luxury boutique chain Georgina, which introduced brands such as Aalia, Balenciaga, Gaultier & Valentino to her clients), Christina Makowsky became inspired to design her OWN luxury brand. The Christina Makowsky LUXURY brand mantra encompasses integrity and exclusivity, therefore garments are never mass produced and are created and marketed in limited quantities. Christina Makowsky is constantly featured in top national, regional, and weekly magazines such as Elle Magazine, InStyle, GenLux, InTouch, and Newsday, just to name a few. She's been worn by top celebrities such as Nicole Scherzinger, Paula Abdul, Selena Gomez, Cheryl Burke, Lisa Vanderpump, Stacy Keibler and more.
---
Cynthia Rowley : Cynthia Rowley is a leading global lifestyle brand built on the philosophy that fashion should be an adventure. The brand's signature pretty-meets-sporty assortment features ready-to-wear, surf and swim, fitness, accessories, and home decor as well as exclusive collaborations with like-minded brands. Based in New York City, but always reaching new places with it's nomadic pop-up retail concept, the collection is sold in Cynthia Rowley boutiques nationwide and online.
---
Diane von Furstenberg first arrived in the fashion world in 1972 with her iconic wrap dress, the seed of what is today a full fashion house. By 1976, Diane had sold millions of her dresses, coming to symbolize female power and freedom to an entire generation. In 1997, after a hiatus from fashion, Diane reemerged on the New York fashion scene with the re-launch of the dress that had started it all and began transforming her company into the global luxury lifestyle brand it is today. Browse the designer's latest collection, behind the scenes at DVF Studio, and DVF Diary, Diane's journals.

---
Dior : Christian Dior SA is a French clothing retailer. The holding company's operating unit, Christian Dior Couture, designs and makes some of the world's most coveted haute couture, as well as luxury ready-to-wear fashion, menswear and accessories.
---
Dismero (Italy)
---
Donna Karan : Official site including store locations and store information.
---
Edel MacBride : Edel specialises in irish knitwear. Irish fashion designer of the year on many occasions.
---
Elisabetta Rogiani:A fashion designer, specilizes in active wear, swimwear, and dresses.
---
Don't miss our new Fashion Designer Guide by Fashion Designer Name.

Thank you for visiting our fashion designer guide. We hope that this page has been of assistance to you.
Return to the top of our Clothing Designers page.