How To Become A Fashion Designer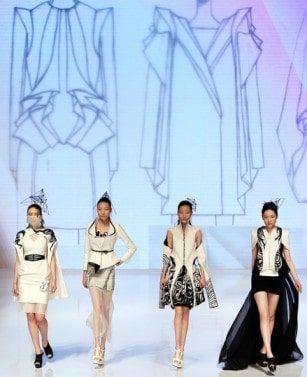 To be honest, many people associate fashion designers with fame and fortune. However, the majority of designers do not actually become rich nor famous. It is a long hard road for people that choose this career path. Only a handful will make a mark on the industry and the world.
Do you wish to share your creative energy and sense of style with others? On this page, we provide a few suggestions on how to become a fashion designer. Obviously, the process of becoming a fashion designer would take much more than a few web pages to explain. The garment industry is way too complex to illustrate on this page alone. Here we are only touching the surface. These are very general suggestions.
If you really want to become a successful fashion designer, you should join us for conversations at the Fashion Industry Network. In addition, you can consider below.
1) First you should educate yourself. The best way is by taking courses at a fashion school. Take classes in fashion design, merchandising, pattern making, sewing, etc. After you graduate from the fashion school of you choice, it would be a good idea to work for an experienced fashion designer. Learn from others before you go out on your own. You can find employment with other fashion designers by checking the following jobs sites:

You can also look for apparel industry employment opportunities at the Fashion Jobs section here on Apparel Search. From that area of our site you can locate job listings as well as fashion industry employment agencies.
2) You should research the fashion industry. You can learn a great deal of information regarding clothing and textiles from our Apparel Search directory. The ApparelSearch.com online guide is full of information regarding apparel manufacturing, textiles, clothing wholesalers, retail, and every aspect of the fashion industry. Take your time, do your research.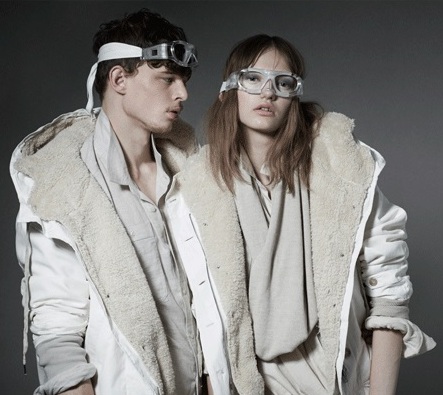 3) After you have a good understanding of the industry, it may be time for you to make some fashion industry connections. Possibly you will want to go into business with another fashion designer. Or possibly you need suggestions from other designers regarding fashion design software, how to find fashion boutiques to sell to, etc. A good place to locate other fashion designers and have a forum to ask them questions is at the FashionIndustryNetwork.com website. Take your time to create a good profile, and you can take advantage of this wonderful networking tool for members of the fashion industry.
4) To be a successful fashion designer, it takes more then just fantastic fashion designs. You need to get your name out there. Try the Fashion Press Release website to find a few fashion pr options. Also, if you wish to be found on the internet, you will want to get listed on the clothing relevant directories. The directories listed on that site have manual review process. Only submit to the sites that are most relevant to your business or you may get banned from each of the directories. Again, only submit to the sites relevant to your company. If you are a manufacturer, do not submit information to the retail directory.
5) To become a successful fashion designer, you must understand fashion trends as well as fashion design. Therefore, it is important be stay informed regarding current fashion. Certainly you can shop every day, but it is unlikely that you can visit enough stores to truly monitor the market. It is suggested to view as much fashion news and blog posts as possible. You can read clothing store news, fashion news articles, or just general clothing industry news. It really does not matter where you find your news. The important thing is that you read as much of the current news as possible.
You may also want to search for guides on how to become a fashion designer. Various resources can be found online or possibly by visiting your local library.
View additional fashion designer resources.
We hope you have enjoyed our brief guide about How To Become A Fashion Designer.
Apparel Search Add Your Company Contact Us About Us Advertise Legal Help
Copyright © 1999-2022 Apparel Search Company. All Rights Reserved.