ABOUT the Apparel Search Company
What do you want to know?
In summary, we are a fashion industry guide.
Our story...
We present the fashion world with a guide to clothing manufacturers, apparel wholesalers, retailers, transportation resources, customs brokers, warehousing, quality standards, education & training, trade shows, trendy social media influencers, modeling agencies, style news publications, employment opportunities and much more.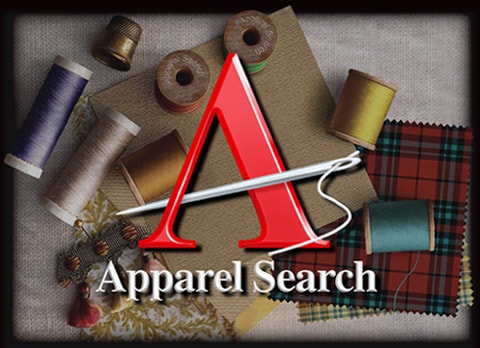 Apparel Search is one of the largest and fastest growing online guides to the Apparel & Textile Industry. We provide excellent resources that aid industry professionals in efficiently and effectively completing daily tasks. Simple to follow navigation, provides viewers with easily accessible links to all apparel, fashion and textile related issues.
The Apparel Search Company is a fashion media organization that utilizes several of it's wholly owned internet properties to assist both members of the apparel industry as well as consumers of fashion. Our websites help viewers research numerous fashion relevant topics. We assist with locating clothing factories, fashion boutiques, fashion wholesalers, consulting services, trend services, modeling agencies, and much more. Our online properties are finely targeted to assist with a very specific niche market. All of our website are designed with the apparel industry and textile industry in mind.
Our specialty: