Privacy Policy for Stylish People

Our Policy is that you don't have much privacy.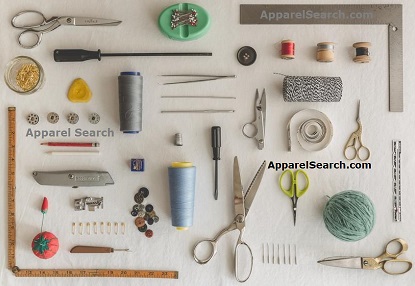 The Fashion Privacy Policy is that you should always dress well when you go outside because you will no longer be in private.
Regarding our companies privacy policy:
Apparel Search is wholly owned and operated by the Apparel Search Company LLC.
As you know, our website is regarding clothing, shoes, style, and every other topic relevant to the fashion industry. We are NOT lawyers and to be honest, don't fully understand how to write a proper privacy policy.
To make it easy and very clear please understand that our official policy is that you have absolutely "NO privacy" (zero privacy).
If we all proceed based on the understanding that you have no privacy whatsoever, their is little room for confusion when reading the rest of this policy page.
We absolutely don't want to scare you off, but we prefer to play it safe. To be honest, we don't wish to intrude on your privacy, but more importantly we don't want to accidentally break any privacy rules or regulations.
To avoid any confusion, we feel that it is sa
fer to simply state that you have zero privacy on our websites.
If you desire privacy, please leave our website immediately. Seriously.
---
By visiting or browsing our website you accept our Terms and Conditions which includes this Privacy Policy. If you do not want to be bound by Apparel Search's Privacy Policy, or Terms and Conditions, you should stop utilizing ApparelSearch.com and our other websites.
If you visit our website you are doing so voluntarily.

If you do not understand or agree with our policies, please exit our website.
---
apparelsearch.com ("Website") uses various third party technologies.
DATA In order to provide our products and services and related support, it is necessary to transfer your personal data outside of the European Union.
AUTOMATIC COLLECTION OF INFORMATION some third party companies can possible record data about the individuals and the traffic to this website. They may use this data to improve its service or enable other services (e.g., using visitor traffic logs or data posted through the service to improve the optimization of other websites).
Personal Information:
We may collect personal information as defined in GDPR (such as IP address and a unique id in a cookie) about visitors to your website for the purposes of statistics, analytics and personalization. In addition, Ezoic or other services we have utilized works with numerous third parties for the collection and storage of data and the providing of analytics and advertising services.
| Purpose/activity | Type(s) of Data | Lawful basis for processing |
| --- | --- | --- |
| To improve user experience | | Your information helps us to provide you with a more pleasant, efficient experience on this website that may be customized to how you or others respond to content and ads on this or other websites. |
| To improve ad performance | | Your information helps us to optimize the placement, size, timing and number of ads displayed to you. It enables us to make smart decision that help this website owner earn money but reduce the disruption of ads on your experience. |
| To improve content creation | | Your information helps us learn what content you care about and enjoy and, the style of content you like and what you engage the most with. This helps us produce more content and features that you might like. |
| To improve website performance | | Your information helps us measure various performance metrics about our site, such as site speed, so that we can improve the performance of this site. |
PROCESSING OF DATA AND CONSENT We will process the data we collect about you to improve the operation of this and other websites. This information helps us make decisions about what content to show, how it should be formatted, the number, size and placement of advertisements and how content should be delivered to individuals. This information is also used for analysis of performance and reporting.
Below is a list of usage, technical and identify metrics that are commonly stored and processed when you use this website
Your location information, including country, state, city, metro and postal code
The webpage your were at before this website
The type of browser you use and the version
The brand and operating system of your device
What time zone you're in and what time it is there
What pages on this site you visit
How you interact with this website, including time spent, how much you scroll and your mouse movements
The size of your devices screen and the size of the browser on that screen
What content you share on the page
If you copy and paste content on this website
What ad or link you clicked on to arrive at this website
The type of internet connection you use and your ISP or service provider
How long it takes for this website's content to get transfered to your browser, load in your browser and render
The weather where you are currently located
Your age and gender
Your ip address
A unique id so that we can recognize you
What ads you click on
Data Usage Purposes

Necessary cookies help make a website usable by enabling basic functions like page navigation and access to secure areas of the website. The website cannot function properly without these cookies.
Preference cookies enable a website to remember information that changes the way the website behaves or looks, like your preferred language or the region that you are in.
Statistics
Statistic cookies help website owners to understand how visitors interact with websites by collecting and reporting information anonymously.
Marketing
Marketing cookies are used to track visitors across websites. The intention is to display ads that are relevant and engaging for the individual user and thereby more valuable for publishers and third party advertisers.
Information Sharing
Apparel Search may collect (1) personal or (2) general visitor-related information:
(1) Personal Information Including Email Addresses
Apparel Search does not currently intend to sell, lease or share personal information, including names and email addresses, with any third party.
Visitors may have the opportunity to provide Apparel Search with their personal information in response to specific services or tasks (e.g., signing up for our newsletter, submitting company information to our directory, submitting news, etc.). In order to receive additional services, visitors may be required to provide personal information such as names, address, email addresses and other personal information.
(2) General Information
Like many other web sites, Apparel Search tracks general information tied to our visitors to enhance our visitors' experiences by analyzing trends, administering the site, tracking user's movement around the site, and gathering demographic information. This information that is tracked, also referred to as log files, includes but is not limited to, internet protocol (IP) addresses, browser types, Internet Service Providers (ISPs), access times, referring web sites, exit pages, and click activity.
One way Apparel Search or services used by Apparel Search collects this general information is through cookies, a small text file with a unique identifying string of characters. Cookies help Apparel Search and other companies store information about visitors' preferences, record user-specific information about the pages users access, and customize web content based on a visitor's browser type or other information that the visitor sends through their browser.
You can disable cookies in your web browser so that cookies are not set without your permission. Note that disabling cookies, may limit the features and services available to you. More detailed information about cookie management with specific web browsers can be found at the browsers' respective websites.
Other Sites
Apparel Search's Privacy Policy only applies to Apparel Search content. Other websites, including those that advertise on Apparel Search, link to Apparel Search, or that Apparel Search links to, may have their own policies.
When you click on these ads or links, these third party advertisers or sites automatically receive your IP address. Other technologies, like cookies, JavaScript, or web beacons, may also be used by the third-party ad networks to measure the effectiveness of their advertisements and/or to personalize the advertising content that you see.
Apparel Search has no control over, and is not responsible for, the ways these other websites collect or use your information. You should consult the respective privacy policies of these third-party ad servers for more information on their practices as well as for instructions on how to opt-out of certain practices.
---
Below are a few companies that provide technology that we may use on our website. It would be important to read their privacy policies as well if you have concern regarding privacy. In addition to below companies, we may utilize other third party companies as well.
---
Third party vendors, including Google, use cookies to serve ads based on a user's prior visits to our website or other websites.
Google's use of advertising cookies enables it and its partners to serve ads to users of this site based on their visit to this site and/or other sites on the Internet.
Opt out of personalized advertising by visiting https://adssettings.google.com/authenticated
Opt out of a third-party vendor's use of cookies for personalized advertising by visiting https://optout.aboutads.info/?c=2&lang=EN
Google's DoubleClick DART Cookies
As a third party advertising vendor, Google will place a DART cookie on your computer when you visit a site using DoubleClick or Google AdSense advertising. Google uses this cookie to serve ads specific to you and your interests. The ads shown may be targeted based on your previous browsing history. DART cookies only use non-personally identifiable information. They do not track personal information about you, such as your name, email address, physical address, telephone number, social security numbers, bank account numbers or credit card numbers. You may prevent Google from using DART cookies on your computer by visiting the Google ad and content network privacy policy (http://www.doubleclick.com/privacy/dart_adserving.aspx).
We also currently (as of February 2014) utilize Google Analytics. You can learn more about their service at https://www.google.com/analytics/learn/privacy.html
---
Media.net utilizes its ad serving technology (our "Technology") to generate and present targeted advertising on behalf of the advertisers and publishers participating in their advertising marketplace (their "Partners"). This Privacy Policy describes the kinds of information we collect about consumers on sites operated by their Partners that use their Technology ("Partner Sites") and how they use and share that information. This Privacy Policy also describes the kind of information they collect from and about their Partners that voluntarily signup for their services. Consumers and Partners from which they collect information are sometimes referred to "you" or "your", as applicable.
Media.net https://www.media.net/en/privacy-policy
---
At Conversant LLC, or any of its subsidiaries, including Commission Junction LLC, a Conversant Company they provide online advertising services. To do this, they follow information usage practices based on two beliefs: first, that protecting user privacy is essential to the growth and prosperity of the Internet; second, that a personalized web experience can provide significant benefits to Internet end users if done properly. In accordance with these beliefs, Conversant creates results for advertisers and publishers in revolutionary ways without compromising individual privacy. Visit the Conversant privacy policy for full details at https://www.conversantmedia.com/legal/privacy
---
In addition to the above mentioned companies, we occasionally utilize other company technologies as well.
If you have questions regarding a specific company or policy, you may contact us. Please leave our website until you have a satisfactory reply.
Policy Changes
Please note that we may change our Privacy Policy from time to time. Users can view our latest Privacy Policy at any time by visiting this page.
Contact Us
If you have any questions about our Privacy Policy, feel free to contact us by email. If for some reason we do not answer in a timely manner, please discontinue use of our site if you are not clear or concerned at all regarding our policy.
Our privacy policy is subject to change without formal notice.
---
If you are done reading about privacy policies, you may want to actually learn more about fashion & style by reading our fashion blog. You may find that to be much more enjoyable.
Looking your best at all times is a good fashion policy.
Apparel Search Add Your Company Contact Us About Us News Letter Legal Help
Copyright © 1999-2021 Apparel Search Company. All Rights Reserved.