Apparel Search is the largest and fastest growing online business to business guide for the fashion industry. If your company is relevant to the clothes, footwear, accessories, textiles, or any other segment of the clothing industry, you are welcome to add your company to our directory.



Who can be added to Apparel Search?
Product and services companies are both welcome.
Manufacturers, Wholesalers & Retailers: We typically allow companies such as clothing factories, clothing wholesalers, textile machinery manufacturers, clothing stores, trimming suppliers, and other businesses that design, produce, or sell products that are relevant to our industry. This includes clothes, shoes, accessories, and the products that are relevant to these products.

Services, Consultants, Freelancers:

We generally allow service companies such as pattern makers, fashion news media, style bloggers, public relations services,

illustrators, hairstylists, modeling agencies, etc.
Are all companies approved to be listed on Apparel Search?
No, we do not accept all applications. Submissions are reviewed on a case by case basis.
Learn more about the process to add your fashion company on Apparel Search.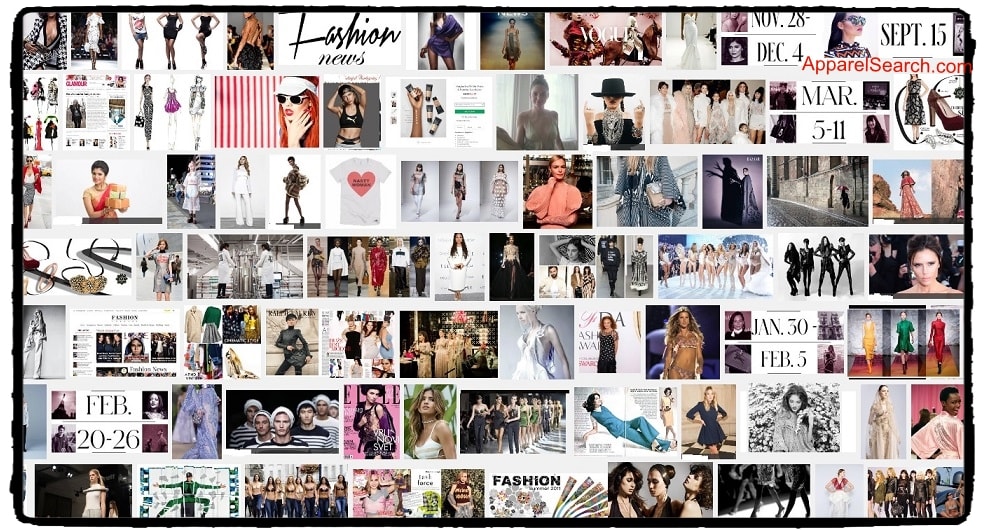 After you submit your company's information to the Apparel Search directory, you are welcome to explore some of the other fashion websites that we own. Some allow you to add company details, bios, press releases, personal or business profiles etc. If your business is relevant to fashion, we are sure that you will find our various sites helpful to you. First, add your fashion business on Apparel Search, then you can visit our other fashion industry sites. You can learn more from our about us section.
Don't forget to create a business profile at the Fashion Industry Network after you complete your listing on Apparel Search.
The Apparel Search directory is for Clothing, Fashion, Textile and Apparel companies ONLY.
Learn more about apparel.