It is important to have people interested in the fashion industry FIND YOUR COMPANY.

ONLY companies that fit into the following criteria will be listed:
Apparel Industry

Footwear Industry

Textile Industry

Beauty Products Industry
If you have relevant products or services that are relevant to the above mentioned industries, you are also welcome for consideration. A few examples are as follows:
Clothing Warehouses

Freight Forwarding Services

Licensing Agencies

Employment Agencies

News Resources (if relevant to fashion)
If you wish to add your fashion industry, footwear or textile industry company to the Apparel Search directory, please proceed to the following steps:
Step 1 Review our Terms & Conditions
Step 2 Arrange Payment
The Add Your Company service requires a

one time

set up fee of

$35

. (US dollars).
Step 3
E-mail
the

following information

:
Company name
Address
Phone
E-mail
Web address
Contact name
Detailed description of your company (including product or service provided)
Note

: if you have a suggestion regarding the page on Apparel Search that you wish to be listed, please include that request when you e-mail us your company information. We do not promise that you will be included on the page of your choice, but we will take your recommendation into consideration. Listings are categorized by product or service relevance. You can help us make that determination when you submit the description of your business activities.
Listings will be added to the fashion directory within approx. 14 business days after payment is received (usually much quicker). Please note that we create all listings manually. When the listing is completed, we will e-mail you to let you know where on the site you can find your company details. If you do not hear back from us, please e-mail us again with your information and list the date you submitted payment and we will research the status of your listing for you. We received many daily emails, and we would be lying if we told you that none slip thru the cracks. If we don't reply to you, you are welcome to reach out to us again for an updated status on your submissions status.
After payment is received, we will process your listing and update you when the information has been added to the Apparel Search database.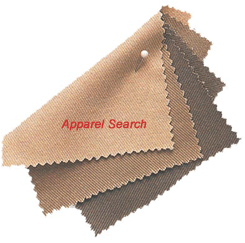 You can also add a listing on our Fashion Industry Network website.