Fashion Products
A product is an article or substance that is manufactured or refined for sale. A fashion product is an article of clothing, shoes, or fashion accessory. Apparel Search enjoys the ability to expand that definition to potentially include jewelry, cosmetics, fragrances and other beauty relevant items. In our opinion, any item that aids the development of ones sense of style can be deemed a fashion product (even if it is not actually clothes). In marketing, a product is anything that can be offered to a market that might satisfy a want or need. The "need or want" to manage our sense of style often goes beyond simply the shirts, pants, or hats that we are wearing. Therefore, we may include perfumes, necklaces, body paint, etc., in this guide. Our fashionable appearance is effected by our mood (state of mind). Let's discuss products that make us feel good about our appearance or our inner self.
This navigation will help you locate the fashion products that we have added to this section. The guide is obviously arranged alphabetically.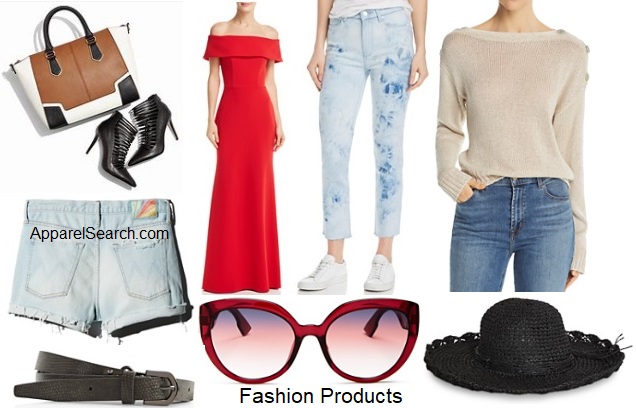 We hope this list helps provide you with paths to new attitudes, new possibilities, happiness, and well-being.
Return to the fashion influence guide.
Copyright 1999-2020 Apparel Search Company. All Rights Reserved.