Packable Hats - hats that bounce back into shape.
Hats that you can pack. What is better than a classic sun hat that goes modern with the ability to become packable, crushable, and often times washable? Get protection from the sun with a truly functional hat that can be condensed when packing for a trip. You can even find long brim hats that offer good sun protection that are crushable when needed to fit into a bag.
The purpose of this style of hat is obviously to help free up precious space in you handbag, suitcase, travel bag, etc. With an excursion-ready travel hat men or women are ready for an adventure. These often stylish hats are typically constructed from collapsible materials that allow you to easily fold them down into your luggage, purse or carry-on without compromising the hat's structure or shape. That is the key element to a true travel hat. Not only must it fold down well, it is critical that it is able to regain its original shape.
A packable hat is the perfect partner for sun-drenched destinations both near and far. Find a comfortable, no-fuss brimmed sun hat that retains its shape after packing down into the corner of your carry-on bag.
Packable hats are also sometimes refered to as travel hats.
Packable Hat Company & Retailers of interest:
Wallaroo Hat Company: Many Wallaroo hats are packable. Wallaroo Hat Company was founded by Stephanie Carter and Lenya Shore in April 1999 after they discovered the Australian secret to sun protection with style: colorful UPF 50+ crushable fabric hats. If it is, the product description will have one of these three statements:
Rolls up for packing: Fold the hat in half and then gently roll it up.

Packs flat: Push the crown of the hat straight down to flatten out the hat. Lay flat in your suitcase so that it won't get folded or creased.
Crushable: This hat can be stuffed in your bag and you're ready to go.

Village Hat Shop Packable Hats

TravelSmith - the TravelSmith website often has an assortment of travel hats for women & men.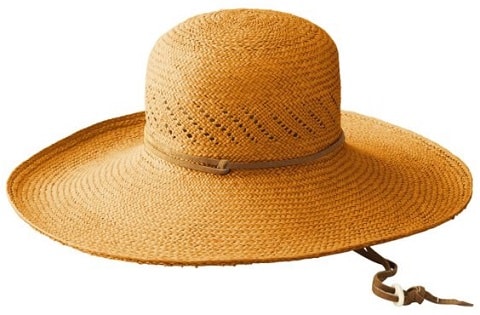 REI Packable Travel Hat - The REI Packable Travel hat shades you from the sun while complementing your style. Hats that can be packed in a bag when you head out the door, and it will snap back to shape when you go to wear it.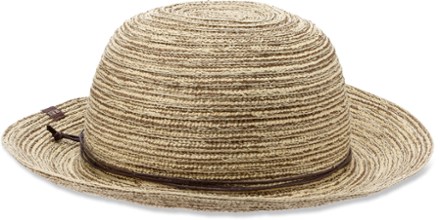 Did you know that samurai clothing had a type of travel hat?
A kasa is any of several sorts of traditional hats of Japan. Some of the kasa hats are Amigasa, Jingasa, Sugegasa, Takuhatsugasa and Sandogasa. Amigasa is a traditional straw hat used in some Japanese folk dances. When preceded by a word specifying the type of hat, the word becomes gasa as in the jingasa (war hat). One kind of kasa (Takuhatsugasa) for Buddhist monks is made overlarge, in a bowl or mushroom shape and is made from woven rice straw. It does not come to a point like a rice farmer's hat, nor ride high on the head like a samurai's traveling hat. It is just a big hat covering the upper half to two thirds of the face.
Learn about sun hats.
Fashion Products Fashion Products M-R Fashion Product P
---
Return to the Influence Fashion home page.

Copyright 1999-2017
Apparel Search Company. All Rights Reserved.