Camisole
A camisole which is also referred to as a cami is a loose-fitting sleeveless woman's undergarment which covers the top part of the body. If you are thinking that this definition is similar to a chemise, we should point out that the cami is shorter than a chemise.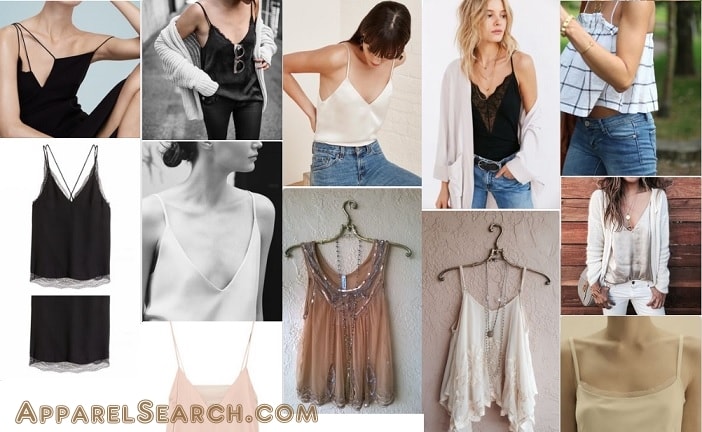 The camisole is usually made of satin, silk, nylon, or cotton but can be made with other textile fibers as well.
A camisole typically has thin "spaghetti straps" and can be worn over a brassiere or without one.
Do you know the difference between a camisole and chemise? If you have other questions about fashion, you may want to visit our fashion question & answer section.
A variety of sleeveless body shaping undergarments have been derived from the camisole shape. This camisole style shapewear offers medium control of the bust, waist and/or abdomen. Such control or shapewear camisoles are one of the most casual of shaping garments. They cover the torso from above the chest and go down to at or below the waist. They look similar to tight-fitting cotton or silk camisoles, but the straps are usually wider, the hems longer, and the stretchy, shiny fabric provides a smoothing touch.
You may want to visit our lingerie products page as well.
Are you a fashion influencer?

Copyright 1999-2019 Apparel Search Company. All Rights Reserved.