Lingerie
Researching lingerie is hard work, but someone has to do it.
What is lingerie?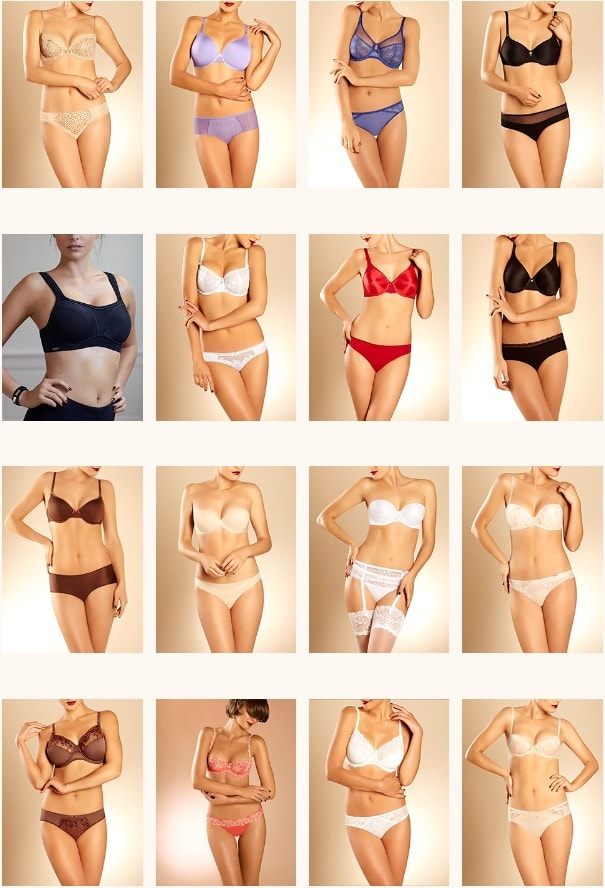 Lingerie are women's undergarments. They can be fashionable as well as alluring. The lingerie definition includes underwear, sleepwear, and other items of intimate apparel worn by women. Therefore the category is rather broad. Panties, bras, and sets can all be technically considered lingerie.
What is the difference between lingerie and intimate apparel?
Essentially, intimate apparel or intimates as they are referenced and lingerie appear to be interchangable terms. Women's undergarments collectively are called lingerie. They also are called intimate clothing and intimates.
Undergarments are items of clothing worn beneath outer clothes, usually in direct contact with the skin, although they may comprise more than a single layer. Undergarments are generally of two types, those that are worn to cover the torso and those that are worn to cover the waist and legs, although there are also garments which cover both. Different styles of undergarments are generally worn by females and males. Undergarments commonly worn by females today include bras and panties (known in the United Kingdom as knickers), while males often wear briefs, boxer briefs or boxer shorts. Items commonly worn by both sexes include T-shirts, sleeveless shirts (also called singlets or tank tops), bikini underwear, boyshorts, thongs, and G-strings.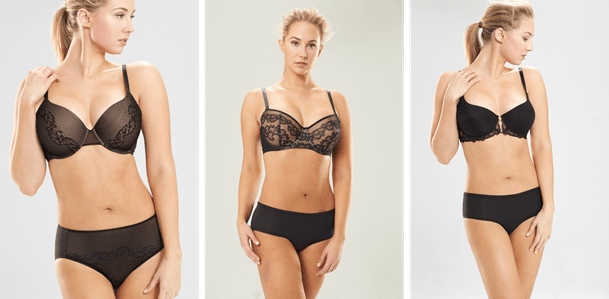 What is the origin of the word lingerie?
The word lingerie is derived from the French word linge, which means 'linen'. The term "faire le linge", comes to mean "do the laundry". Possibly it was relevant to the fact that underwear should be washed after one use. In English it means women's underwear or nightclothes. It is believed that lingerie as a word was first used in English to refer underwear and bras in the early 1920's but I was not alive at that time to prove this to be factual. As dancing became a favourite pastime of young flappers, the garter belt was invented to keep stockings from falling. The increased sexual awareness of the flapper also made underwear sexier than ever before. It was the flappers who ushered in the era of lingerie. In 1928, Maidenform, a company operated by Ida Rosenthal, a Russian immigrant, developed the brassiere and introduced modern cup sizes for bras.
Lingerie undergarments typically use flexible, stretchy, sheer, or decorative materials such as Lycra, nylon (nylon tricot), polyester, satin, lace, silk and other types of sheer fabric. Cotton and other natural or man-made fibers can also be utilized.
Historically women wore underwear for three primary reasons: to alter their outward shape (first with corsets and later with girdles or bras), for hygienic reasons, or for modesty. In modern times, women have turned to lingerie to feel good about themselves as well as present a sexy look to others. As the 20th century progressed, underwear became smaller and more form fitting. In the 1960s, lingerie manufacturers such as Frederick's of Hollywood begin to glamorize lingerie.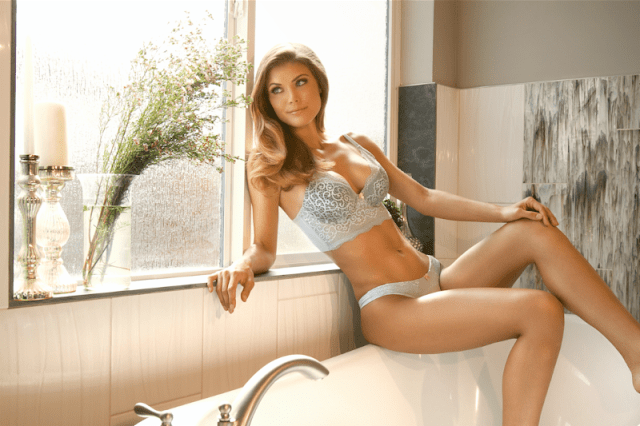 The lingerie market at the turn of the 21st century was driven by the advent of modern technologies and fabrics that help in designing innovative products such as laser-cut seamless bras and moulded T-shirt bras. Designers are putting greater emphasis on rich-looking fabrics, laces, embroideries and brighter, more daring colors.
What is a bra? Usually consists of two cups for the breasts, a centre panel (gore), a band running around the torso under the bust, and a shoulder strap for each side.
What are panties? These usually have an elastic waistband, a crotch to cover the genital area which is usually lined with absorbent material such as cotton, and a pair of leg openings which are often also elasticized. They either have very short or no leg sections.
The lingerie industry expanded in the 21st century with designs that doubled as outerwear. The French refer to this as 'dessous-dessus' which basically means innerwear as outerwear.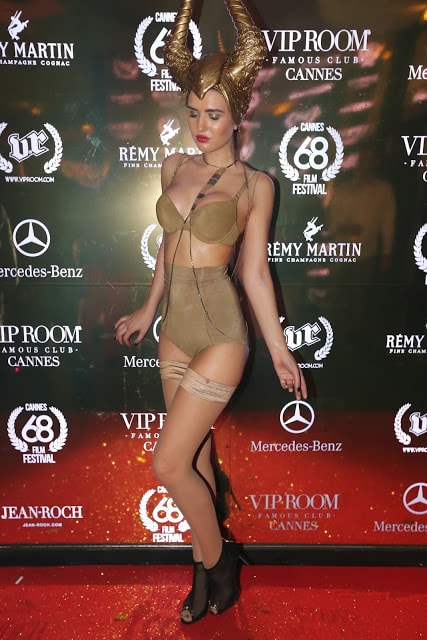 Lingerie retailers of possible interest:
Victoria's Secret - The world's best bras. The sexiest lingerie. The most beautiful Supermodels. Discover what's hot now - from beauty & sleepwear to fashion & swim.
Frederick's of Hollywood - Shop the world's sexiest selection of bras, panties, chemises and body stockings that turn your fantasies into reality. Frederick's of Hollywood was a well-known retailer of women's lingerie in the United States, with stores in many modern shopping malls across the USA. The business was started by Frederick Mellinger in 1947.
Chantelle - Chantelle is a lingerie brand which belongs to the Groupe Chantelle, a French lingerie company which was founded in 1876 by François Auguste Gamichon. A pioneer in manufacturing elastic knits, the Chantelle brand grew thanks to the 'Kretz tulle' used first in its corsets, then in its bras. The company has been owned by the Kretz family since the 1900s. Bras, briefs, garter belts, underwear and French lingerie.
La Senza - La Senza is your destination for the hottest trends in bras, panties and playfully sexy lingerie. Shop La Senza and enjoy guilt-free prices today.
Aubade - Discover our Aubade lingerie collection : bras, briefs, loungewear, swimwear and more. The website has extremely well-crafted black-and-white photos as well as amazing color photographs that invite onlookers to read between the lines with their elegant precepts. They instantly introduced a new way to see lingerie, its seduction and the pleasure that it offers women and their lucky men. Division of Calida. CALIDA founded by Max Kellenberger and Hans Joachim Palmers in 1941.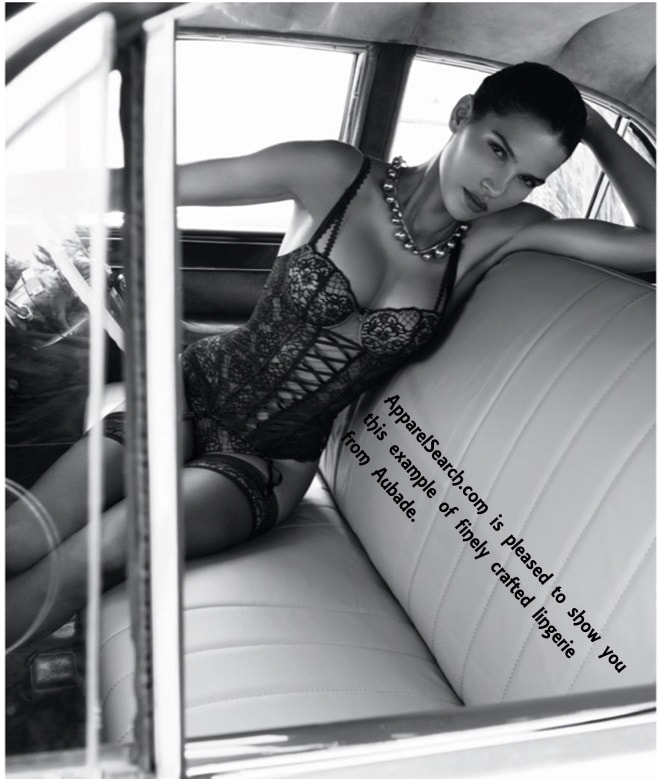 Simone Pérèle - Simone Perele introduces its newest collections of elegant French lingerie.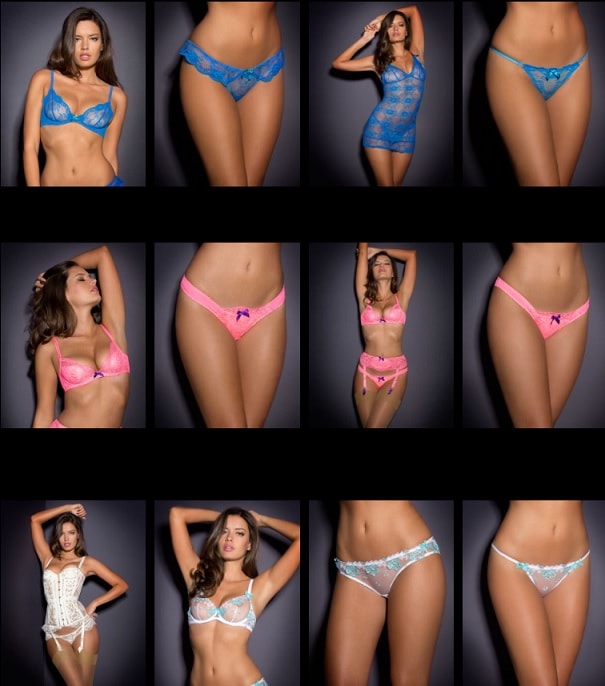 Due partly from increased popularity and technology advancements women have had more choice in bra sizes. The focus has changed from choosing bras in an "average size" to wearing bras that actually fit more precisely. A precision fit for lingerie is a better fit.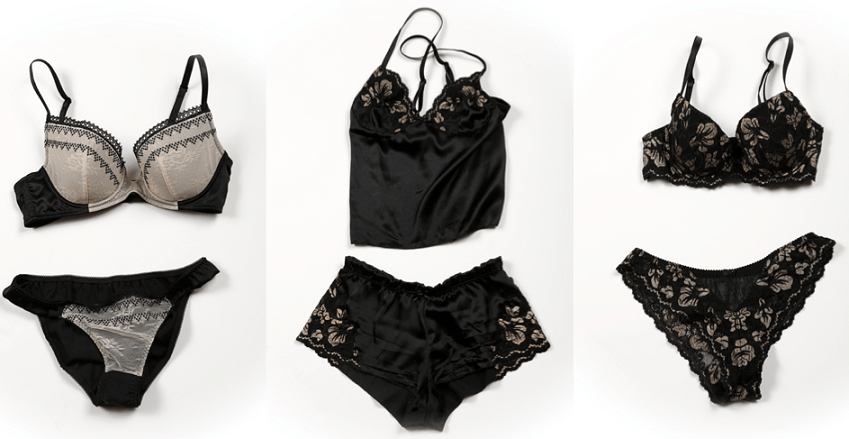 Should you wear sexy lingerie or comfortable lingerie? If you can't find something that meets both requirements at once, we suggest you dress based upon your mood of the day.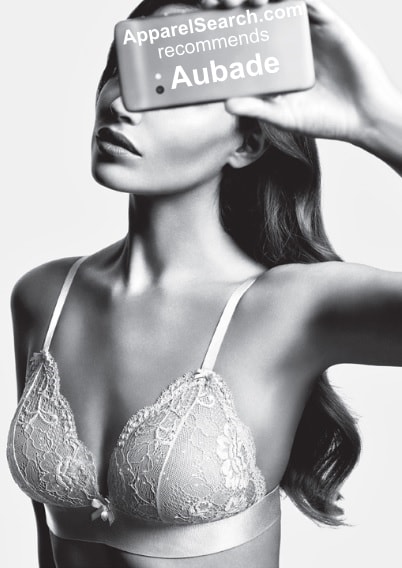 You may also have interest in learning more about g-strings.
By the way, the lingerie may make him fall in love with you. If that is the case, you may need to start thinking about bridal lingerie. If you are planning on wearing bridal lingerie, make sure to wear a wedding dress first.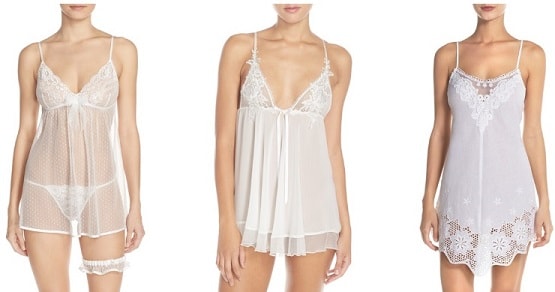 Fashion Products Fashion Products G-L Fashion Products L
---
Return to the Influence Fashion home page.

Copyright 1999-2023 Apparel Search Company. All Rights Reserved.