Maidenform Brands, Inc., is a global intimate apparel company with a portfolio of established and well-known brands, top-selling products and an iconic heritage. They design, source and market an extensive range of intimate apparel products, including bras, panties and shapewear. They sell their products through multiple distribution channels, including department stores, national chains, mass merchants (including warehouse clubs), specialty stores, off-price retailers, their own company-operated outlet stores and their own website.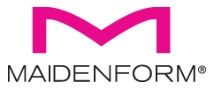 During their long history as a pioneer in the intimate apparel industry, they have built strong equity for their brands and established a platform for growth through a combination of innovative, first-to-market designs and creative advertising campaigns focused on increasing brand awareness with generations of women. They sell their products under some of the most recognized brands in the intimate apparel industry, including Maidenform®, Flexees®, Lilyette®, Sweet Nothings®, Bodymates®, Rendezvous®, Subtract® and Self Expressions®.
Maidenform introduced the Allo-Ette® nylon marquisette just as the United States entered World War II and nylon was requisitioned for the war. Maidenform was forced to produce this style in substitute fabrics. The Allo-Ette® was featured in the first "I Dreamed" ad in 1949.

Despite its limited wartime brassiere production, Maidenform advertised to "safeguard the value and goodwill of Maidenform's name." Manufacturing focused on products for the Armed Forces such as parachutes and vests.
Ida Rosenthal patented a strap fastener that, once adjusted, will remain in that fixed position.
Maidenform® introduced the Chansonette®, the most popular bra ever produced by Maidenform®. The cotton broadcloth basic sold 90 million units in more than 100 countries from 1949 through 1978. The introduction of Chansonette® coincided with the beginning of the Dream campaign and became the first American brassiere advertised in a Russian trade journal. The Dream campaign ran from 1949 through 1969 and revolutionized intimate apparel advertising by featuring women in their bras acting out fantasies of independence in public places.
In 1959 Dr. Joseph Coleman succeeded Ida Rosenthal as president of the Maidenform Brassiere Company. One year later the company was renamed Maidenform, Inc.
1960's The Dream campaign that appealed to the women that stayed at home during the war was changed to appeal to the woman entering the work force. The new campaign was geared toward the new attitudes of these women, with the tagline, The Maidenform Woman. You Never Know Where She'll Turn Up.
Beatrice Coleman, daughter of the founders, became president upon the death of her husband Joseph.
1970's Following the Dream campaign, Beatrice recognized that the U.S. population of people under the age of 25 was increasing. To adjust to this rapidly growing demographic, Maidenform® created styles that appealed to a younger audience. Unstructured styles such as Precious Little® were created and made available in a variety of colors to appeal to this young, fashion-conscious consumer. In the late '70s, Maidenform® introduced color-coordinated intimate apparel under the Sweet Nothings® name, displayed in in-store boutiques called Sweet Shoppe. The collection became the most popular and profitable in Maidenform® history.
1980's Maidenform® introduced an innovative print and television campaign that showed neither women nor product, but instead male celebrities addressing women and their lingerie.
1990 The third generation of family management assumed control when Beatrice Coleman died after 22 years of leadership. Robert A. Brawer was named CEO and President and Elizabeth Coleman assumed the title of Chairperson.
1991 Maidenform® introduced new brand advertising to address women's issues, positioning itself as the company that understands and supports women.
1992 Maidenform® expands its consumer offerings by purchasing Flexees, the #1 brand in controlwear. Flexees grows significntly under its new leadership.
1995 Maidenform® purchases NCC Industries, bringing with it the Lilyette brand, catering to the needs of the full figured woman and continuing the tradition of Maidenform's commitment to serve all women.
1998: Maidenform® launches Customize It, the first line of "convertible" bras, making it possible for one bra to be customized three ways- halter, criss-cross, and everyday.
2013: Hanes acquired Maidenform Brands.
Learn more about HanesBrands Inc.
ML61109
You can learn more about Maidenform Brands, Inc. at their website http://www.maidenform.com
Learn more about other fashion companies.