Boyshorts Worn by Women
Boyshorts are styled after men's boxer briefs and have short legs extending below the crotch. A female undergarment that covers the hips like a pair of shorts. They are used as underwear and are also manufactured in the swimwear market.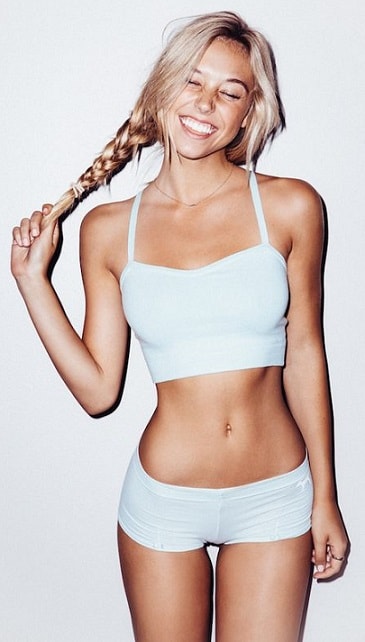 Boy shorts often cover most of the buttocks area but can potentially ride up depending on the length and type of fabric used to produce the garment. Many boy shorts are tight fitting, but if they are made with a loose design they can possible show off more than originally intended (similar to other types of loose fitting underwear). Again, they are typically tight fitting and may have elastic along the leg openings.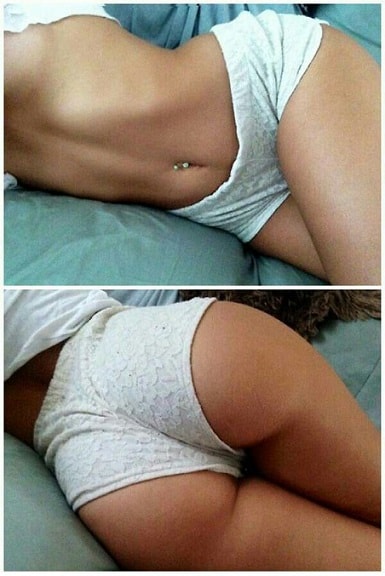 These garments are sometimes referenced as boyleg underwear or swim bottoms. The word is also spelled on occassion as boy shorts or boy-shorts.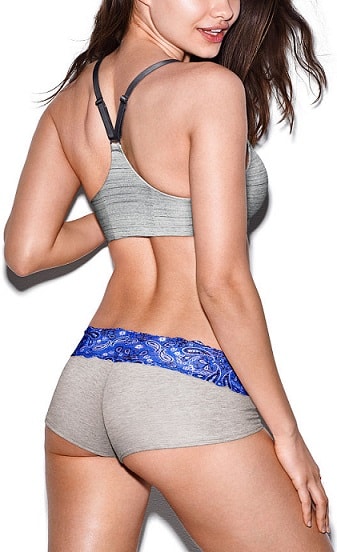 What is the difference between panties, underwear, and lingerie?
All of the above are types of undergarments. To be honest, the terms overlap and it is not easy to distinguish between the meanings. Panties are a type of underwear worn by women and underwear is a type of lingerie. Boyshorts are a type of underwear, panty, or lingerie. Undergarments are items of clothing worn beneath outer clothes, usually in direct contact with the skin, although they may comprise more than a single layer.
Undergarments commonly worn by females include bras and panties (which can be considered lingerie), while males often wear briefs, boxer briefs or boxer shorts. The boyshorts are worn by women, but look more like typical men's underwear. Items commonly worn by both sexes include T-shirts, sleeveless shirts (also called singlets or tank tops), bikini underwear, thongs, and G-strings. You can learn about other types of underwear in the apparel glossary.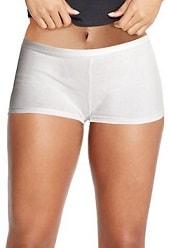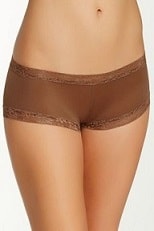 Boyshorts are for swimwear as well as underwear:
Swimwear is clothing designed to be worn by people engaging in a water-based activity or water sports, such as swimming, diving and surfing, or simply lounging by the pool or beach. Swimwear is described by a number of names, some of which are used only in particular locations, including swimsuit, bathing suit, swimming costume, bathing costume, swimming suit, swimmers, swimming togs, bathers, etc. In western culture, men's swimsuit styles include boardshorts, jammers, swim trunks, briefs or "speedos", thongs, and g-strings, in order of decreasing lower body coverage. Boyshorts can be a type of a bikin bottom. Hipster bottoms are essentially short shorts or boyshorts for bikinis. Hipster bikinis usually mean the bottoms are low rise and provide full coverage in the rear. Hipster bottoms are also referred to as hot pants for swimwear
Where to find boyshorts that are trendy: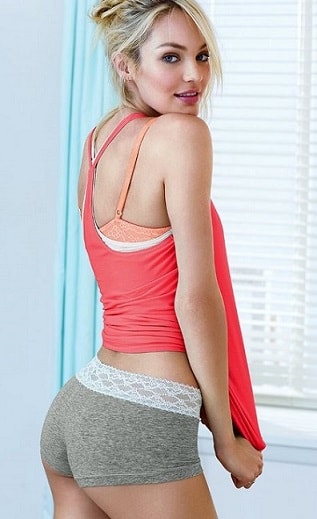 Boyshorts can be manufacturered in many different colors & various silhouttes. The garment can also be produced with a variety of fabrics include natural, man-made or blended fibers. Fabrics can include cotton, nylon, elastane, spandex, polyester, polyamide, etc. You can occassionally find a flirty take on classic boyshorts with sheer, low-rise briefs styling or Swiss dot panels and gorgeous lace embroidery. Like many other garments, the boy-shorts can have printed graphics, embroidery, bows, and other sorts of embellisments. They can be made with conservative styling or made to look more sexy with fabrics such as lace.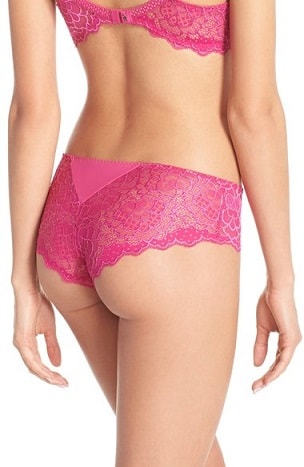 Which fashion brands influence the boyshort market?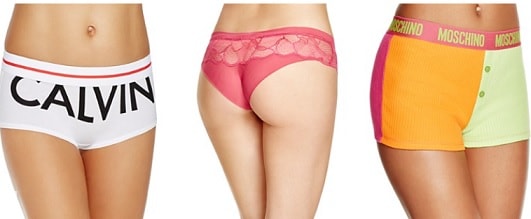 Fashion Products Fashion Products A-F Fashion Products B
---
Return to the Influence Fashion home page.

Copyright 1999-2022 Apparel Search Company. All Rights Reserved.