Leather Jackets - are you in a fashionista gang?
How cool are you? If you are researching leather jackets, you are probably pretty darn cool.
A leather jacket is a jacket-length coat that is usually worn on top of other apparel or item of clothing, and made from the tanned hide of various animals. By the way, in case you are curious about the difference between a jacket and a coat. A jacket is generally lighter, tighter-fitting, and less insulating than a coat. However, we are not sure exactly at what point you can differentiate between the two. As far as we know there is not an exact weight, fit, or insulation factor that is measured exactly to distinguish between coats & jackets. Anyway, let's get back to discussing leather jackets (or coats). The leather material is typically used for a jacket is often dyed black, or various shades of brown. However, now a days a wider variety of colors are often used. Back in the 1950's the number of colors was more limited (based on style preference not capability).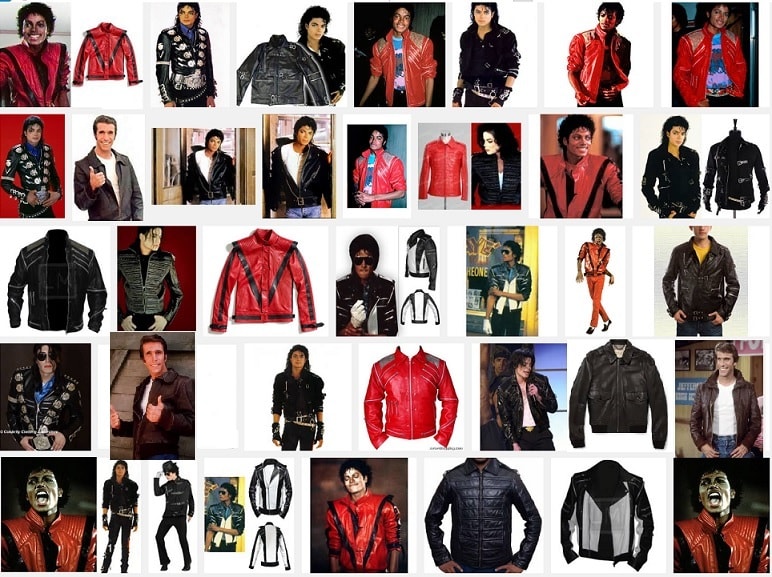 Leather is a durable and flexible material created by tanning animal rawhide and skin, often cattle hide but also other animals. It can be produced at manufacturing scales ranging from cottage industry to heavy industry. People use leather to make various goods obviously including clothing such as shoes, hats, jackets, skirts, trousers, and belts. Leather comes in many natural colors and also can be dyed various other colors. Leather can be processed differently to create different leather grains which can alter the appearance, stiffness, durability, etc. Learn more about various kinds of leather grains.
Leather jackets can be designed for many purposes, and specific styles have been associated with subcultures such as punk fashion enthusiasts, greasers, motorcyclists, military aviators, police, trendy fashionistas, and musicians. Some people wear the garment for protective purposes. For example motorcycle riders wear leather because it is stronger than many fabrics typically used to make pants, shirts, or jackets. Obviously leather does not offer full protection, but it is better than many cloth fabrics such as cotton, linen, and silk, in regard to protecting against minor abrasions.
There is a substantial difference between leather jackets made for fashion purposes and those worn for protection, such as motorcycle personal protective equipment. Leather jackets designed for protective use are safety equipment and are heavier, thicker, and sometimes even equipped with armor, thus they are a practical item of clothing. A leather jacket primarily designed for fashion purposes would not be much protection in a motorcycle accident because of the jacket's somewhat flimsy construction. True motorcycle jackets often have more substantial zips, weatherproof pocket closures, higher collars, and are styled to be longer at the back than the front. The extra length may help the garment from riding up too far to expose the riders but crack but it is also said to protect the kidneys of the riders from the cold while the rider is bent forward over their motorcycle.
In addition to being worn for protection, leather outwear can be fashionable as well. Many fashion designers have designed beautiful outerwear creations utilizing leather.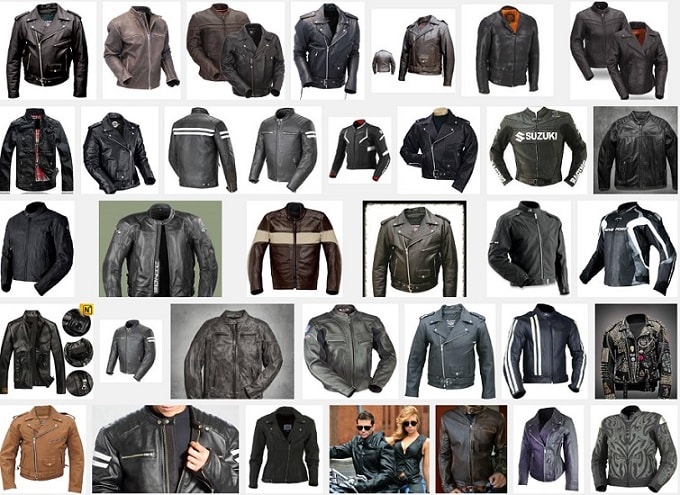 Do leather jackets inspire acts of aggression?
In the early 1900s, brown leather flight jackets were worn by aviators and members of the military. During the Second World War, they became known as "bomber jackets" and were heavily insulated and prized for their warmth. The jacket was often part of an overall uniform ensemble meant to protect bomber pilots from exposure to the extreme climate conditions found at high altitude, and sometimes incorporated sheepskin, using the intact fleece on the inside for warmth. We could be wrong, but we have heard that maps were sometimes sewn into the lining of the bomber jackets so the pilot would have a map if they were shot down behind enemy lines.
Leather jackets were also commonly worn by Russian Bolsheviks and were nearly a uniform for the Commissars during the Russian Civil War, and later for the members of the Cheka.
It is possible that some bikers wear leather jackets because it may create a tuff appearance. Occasionally leather motorcycle jackets can potentially help create an intimidating appearance (watch out for those scary biker gangs such as the Sons of Anarchy).
Please note that leather jackets does NOT inspire violence.
Raw material & Manufacturing:
Antelope, buckskin, lambskin, sheepskin and cowhide are the hides most commonly used to make leather jackets. As soon as the skin is removed from the animal at the meat processing plant, it is refrigerated, salted, or packed in barrels of brine. It is then sent to the tannery where the skins undergo a series of processes designed to preserve and soften the hides.
Sewing materials such as thread, lining, seam tape, buttons, snaps and zippers are generally bought from outside vendors and stored in the garment factory.
Most modern leather jackets are produced in Pakistan, India, Canada, Mexico and the United States, using hides left over from the meat industry. These are the popular production locations but leather is obviously utilized for clothing in many other countries as well.
If you are a fashion designer looking for help with manufacturing, you can find leather clothing factories in our clothing factory section. Also, you can learn about leather suppliers in that section as well.
Learn about leather jacket brands and retailers:
You may also want to read:
Things to know before buying a leather jacket
See more leather clothing on the Fashion Blog.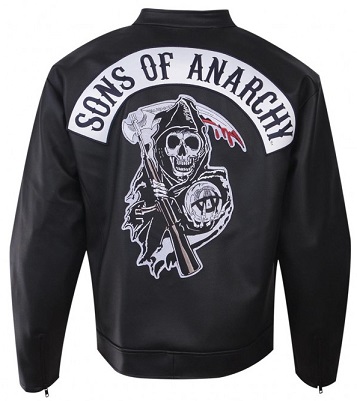 Beware of faux leather jackets if that is not what you are looking to purchase.
Leather jackets can be considered a type of outerwear.
Fashion Products Fashion Products G-L Fashion Products L
Return to the Influence Fashion home page.

Copyright 1999-2023 Apparel Search Company. All Rights Reserved.