Check out this fine handbag collection at the Shoe Market of The Americas on March 1st - 3rd 2009. Visit Booth # 1339.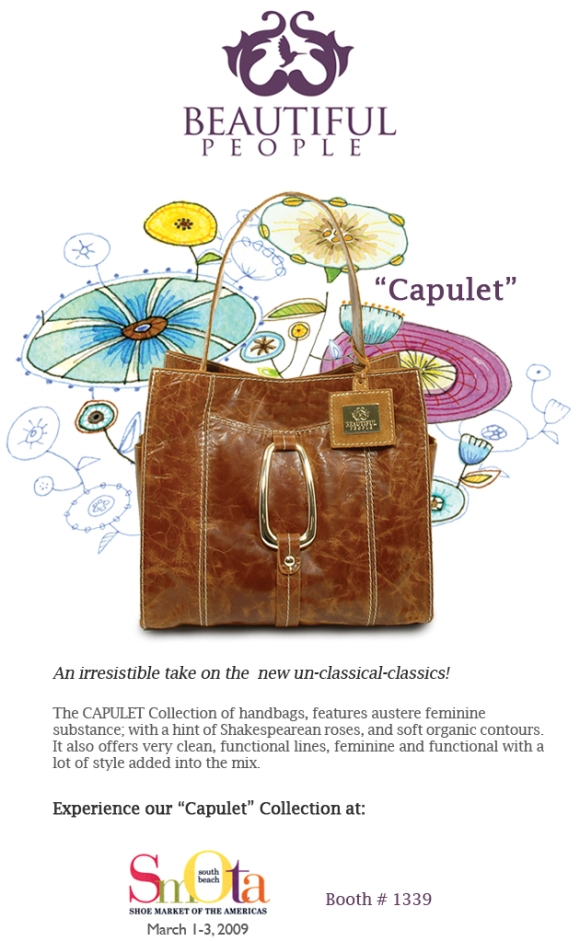 View the Beautiful People profile on the Fashion Industry Network.
Visit the Beautiful People website.

You may also have interest in the fashion shopping articles ...
Have you ever dreamed of becoming a fashion designer?