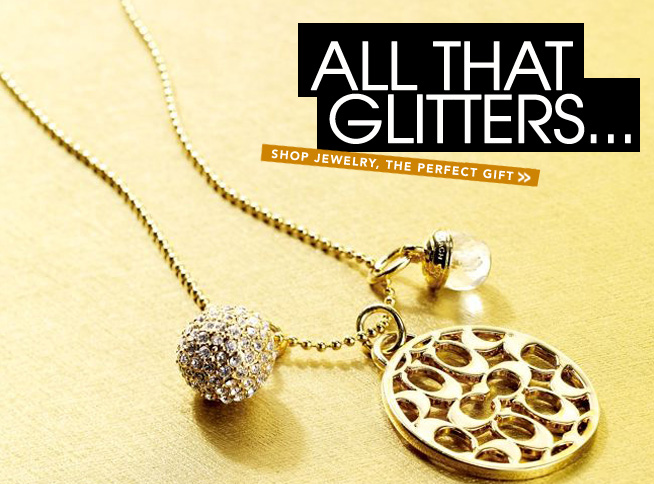 Jewelry, the perfect gift
For the holidays, it is the opinion here at Apparel Search that you should buy jewelry at Coach.
Here is some previous shopping articles regarding Coach.
Meet Zoe at Coach Stores for Effortless Style
Fashion Shopping Article Posted August 22, 2008
Patchwork Handbags Online Now at Coach
Fashion Shopping Article Posted May 22, 2008
Flaunt Your Fringe Handbag from Coach
Fashion Shopping Article Posted March 28, 2008

January 2008, February 2008, March 2008, April 2008, May 2008, June 2008, July 2008, August 2008, September 2008, October 2008, November 2008, December 2008
Check out our new clothing guide.
Women's Clothing
Men's Clothing
Children's Clothing
You may also like to view the fashion designers guide.