In this section we present links to various news articles about clothing, shoes, or fashion accessories that have the appearance of animal prints. Animal print is a clothing and fashion style in which the garment is made to resemble the pattern of the skin and fur of an animal such as a Leopard, Cheetah, Zebra, Tiger, Spotted or Striped Hyena, Giraffe, monkey or some other type of animal. Animal prints are also used for handbags and footwear, jewelry, belts, gloves, etc. A major difference between animal prints and fur clothing is that animal prints typically use fake fur.
In addition to below, you can search for more animal print fashion blog posts by using our search engine.
Katy Perry Wearing Emanuel Ungaro
Vanessa Hudgens Must Really Loves Soffe
Vanessa Hudgens in Soffe Capri Again
The Mountain Animal Sweatshirts
Vanessa Hudgens in Soffe Work Out Capris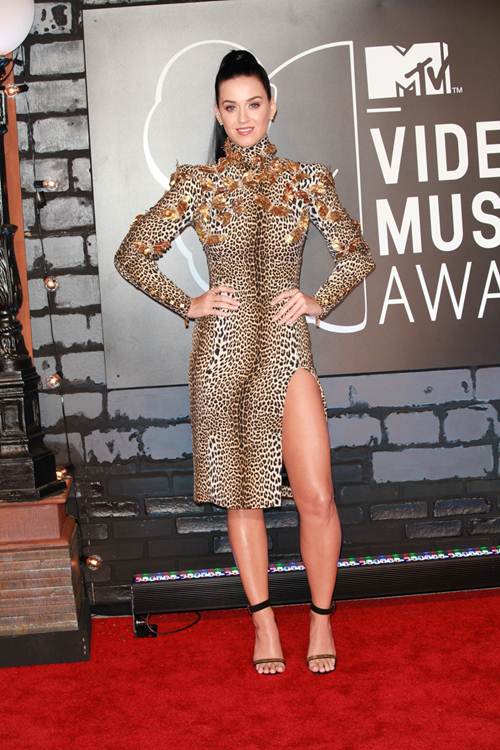 Tap into your animalistic side with fun, flirty and stylish animal print fabrics.
You may want to check the animal print tops, and animal print capris page if you are looking specifically for those items.
Message to fashion designers: Apparel Search suggests that you utilize "fake" animal coats.