In this section of our fashion industry guide we present access to our various blog posts about bracelets. This includes fine jewelry made with rare jewels all the way to friend ship bracelets made with string.
You can search for additional bracelet blog posts by using our search engine.

Kandi Beadz Spread Peace, Love, Unity and Respect
Gwyneth Paltrow and Naomi Watts at 87th Academy Awards
Zac Efton Enjoying his TOKYObay Bracelet
Rachel Melvin wore TACORI on Red Carpet
Zac Efron Wearing TOKYObay Bracelet
Mint and Lolly Bracelets Helping Fight Cancer
Laura Vandervoort at 2014 Toronto International Film Festival
Mira Sorvino wore Melissa Lovy Bracelets
Independence Day 2014: Patriotic Bracelet Colors
Alessandra Ambrosio in Doloris Petunia Bracelet
Whitney Port rocked Doloris Petunia
Alessandra Ambrosio Wears Doloris Petunia Bracelet
Courtney Prince Presents Doloris Petunia
Interchangeable Wrap Bracelets from Nugz Jewelry
Sara Designs New York Fashion Accessories
KE$HA Sparkles in Jupiter Jewelry at 2013 Billboard Music Awards
Ashley Benson On Red Carpet with Zeffiria Bangles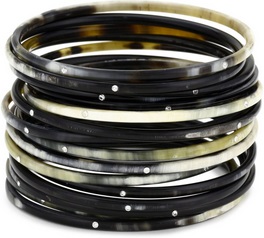 You may want to also view the bangle blog posts.