Welcome to the bridal gowns section. In this area of our site you will find blog posts about bridal gowns, boutiques selling wedding dresses, wedding dress designers, etc. Utilize these links to learn more about bridal dresses from around the world.
You can search for additional bridal gown blog posts by using our search engine. It would be a good idea to also search the term "wedding dress".
Alhambra Ballroom Proclaims Bridal Royalty
Vera Wang Bridal Collection Spring 2016
11th Annual Toilet Paper Wedding Dress Contest
Trunk Show for Vera Wang's Fall 2015 Bridal
Isabelle Armstrong Making Waves on Bridal Scene
2015 Enzoani Bridal Collections
Isabelle Armstrong Bridal Spring 2015
Vera Wang Ebony Bridal Collection
Sarah Janks Bridal Collection Fall 2014
Ninth Annual Toilet Paper Wedding Dress Contest Winners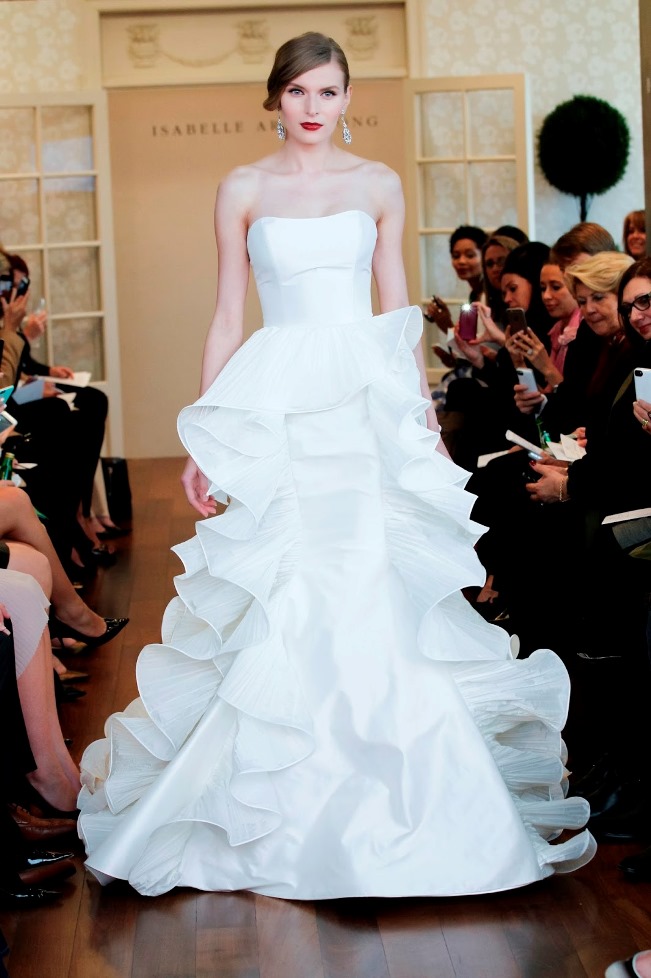 You can also visit the bridal fashion blog page for additional reading. That page may include bridal fashion issues other than simply gowns.