This year clear sandals & clear sandals with studs are trendy.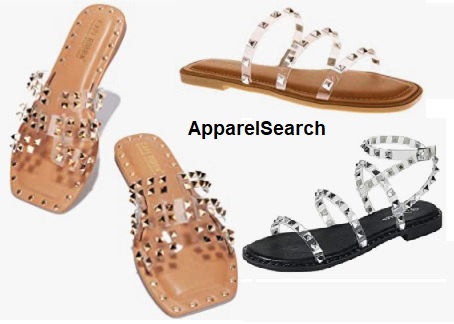 Here is another example with studding on straps.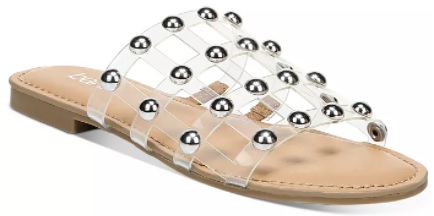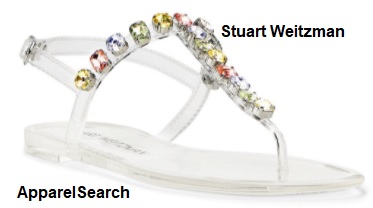 Learn more about sandals.
Women's Clear Platform Sandals 2021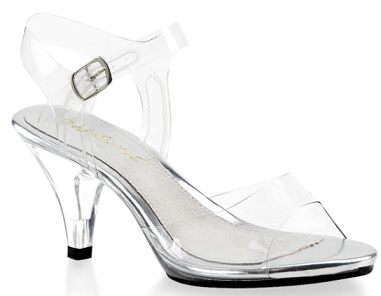 If you enjoy clear footwear, you may want to learn about glass slippers. Glass slippers are magically trendy this year.
The challenge for footwear designers is taking good photographs of clear slippers. It is challenging to post fabulous photos online of the color "clear". It is sort of like photographing the invisible man.