Capri Pants - a bit shorter than typical long pants.
Capris are a type of pant. In fact, they are a type of cropped pant.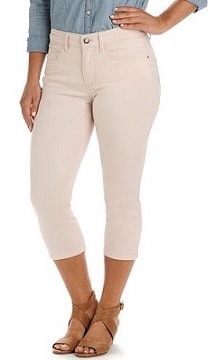 Capri pants are pants that are longer than shorts but are not as long as full length trousers. The pant leg fabric will come down to between knee and calf or ankle length. This style of pant will typically be a length to reach near the top of the ankle, but the leg length varies by brand, manufacturer, or other stylistic factors. Capris are widely popular with people in many countries; especially in the United States, Europe, Latin America, and Asia.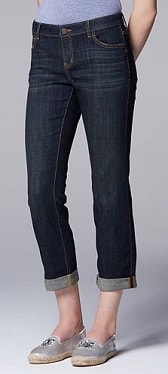 Capris' acceptance in the United States was influenced by the 1960s television series The Dick Van Dyke Show. The character Laura Petrie, the young housewife played by Mary Tyler Moore, caused a fashion sensation. At the time, she actually created a mild amount of controversy by wearing snug-fitting capri pants during the show's run.
Capri pants have been worn by women but have also been part of the menswear market from time to time.
By the mid 1960s, capri-style cargo pants became popular among some teenage boys. A good example was Luke Halpin who was a superstar teen actor of that era. Luke Halpin wore men's capri pants in some episodes of the popular Flipper TV series.
After a drop in popularity during the 1970s through the 1990s, capris returned to favor in the late 1990s. Spanish tennis player Rafael Nadal wore capri pants in the majority of his matches before 2009. This helped bring the pant back into the main stream for some men.
This type of pant sometimes goes by other names. They are occasionally referenced as three quarter pants, crop pants, pedal pushers, clam-diggers, floods, highwaters, culottes, or toreador pants. Some of these may have technical differences, but the words are often used interchangeably (possibly inappropriately).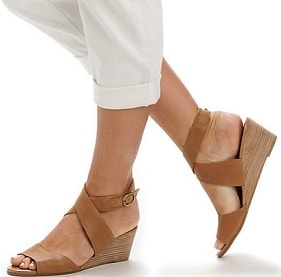 You may also want to learn about chinos and khakis.
Learn more about different types of pants such as yoga pants which come in the capri style.
You may want to also learn about cropped pants.
Fashion Products Fashion Products A-F Fashion Products C
---
Are you a fashion influencer?

Copyright 1999-2023 Apparel Search Company. All Rights Reserved.