Sweatshirts
Sweatshirts are typically pullovers or zipper front garments worn as a top. They are worn by men, women, and children. This type of top is made of a fabric and cut similar to a certain type of sweatpants. They can be classic solid colors are trendy with multiple colors, fabrics construction, novelty prints, embroidery, etc.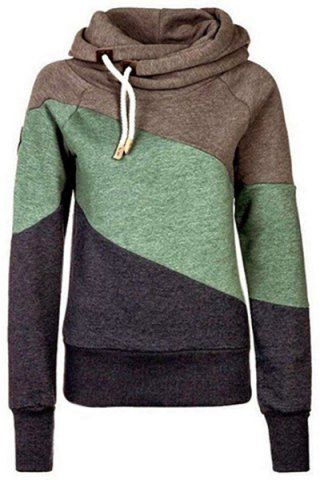 Is a sweatshirt a sweater or a shirt?
Actually, according to Apparel Search law they qualify as "both".
A sweatshirt is a type of sweater and a sweater is a type of shirt. Because a sweatshirt is a type of sweater that means it must also be a type of shirt. So yes, a sweatshirt is technically both.
A sweater is a knitted garment intended to cover the torso and arms. Sweatshirts are arguably a type of sweater because they are worn on the upper body (covering the torso and arms). They are also normally used to stay warm in cool to cold climates. A sweater can be either a pullover or a cardigan, distinguished in that cardigans open at the front while pullovers do not. Sweatshirts are typically pullovers or zipper front garments.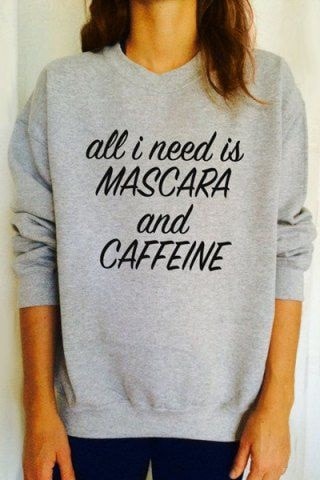 What happens when you pair a sweatshirt with sweatpants?
A sweatshirt worn with sweatpants forms a sweatsuit which is a kind of exercise clothing designed to raise the core body temperature and cause perspiration in order to lose body weight before a weigh in for a weight divided sport. It is fashioned out of a thick, usually cotton jersey material. Learn more about fitness fashion.
When a sweatshirt and sweatpants are married together they produce a sweatsuit.
Team spirit is not just for cheerleaders. Printing and embroidery is often used to decorate sweatshirts with the logos of colleges, favorite football teams, fraternity letters, etc. Wearing graphics illustrations on sweatshirts is very common. Learn about college sweatshirts.
Sweatshirts are also almost exclusively casual attire. They do not qualify for dressy or formal occasions as a sweater potentially would. They may or may not have a zipper or hood. A hooded version of a sweatshirt is called a hoody (plural hoodies).
In British English, a pullover may also be called a jumper or jersey. Sweatshirts are typically produced in jersey knit fabric.
Learn about sweatpants, sweatsuits, and fitness tops.
Don't forget to view our fitness fashion page.
Fashion Products Fashion Products S-Z Fashion Products S
---
Return to the Influence Fashion home page.

Copyright 1999-2022 Apparel Search Company. All Rights Reserved.