Sweatsuits
Sweatsuits are a type of athletic outfit but can also be worn casually. A sweatsuit is comprised of a top & bottom that are usually a matching set. In other word, take a sweatshirt & matching sweatpant, you have a sweatsuit.
What is the difference between a sweatsuit and tracksuit?
In our opinion, the words can be used interchangeably. However, if you are eager to find a difference, we believe that the sweatsuit would be a heavy knit jersey fabric and they would have elastic at the leg opening. This would help an athlete retail heat for various reasons. Hence the word "sweat".
When visualizing a sweatsuit, think in terms of the sweat pants worn by Rocky in the 1970's.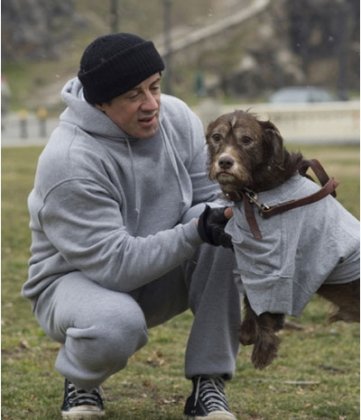 The sweatsuits would be primarily in solid colors such as grey, navy or black.
A tracksuit think a few years into the future past the Rocky days. The tracksuits were made with straight legs (not with elastic at the ankles). They were made in a wider variety of fabrications and colors.
On this page we reference tracksuits & sweatsuits interchangeably.
A tracksuit is an article of clothing consisting of two parts: a trousers and a jacket. The jacket portion is usually with front zipper but it can also be a pullover. The top can be hooded or non-hooded.
This type of clothing was originally intended for use in sports and general athletic training. Athletes can wear a sweat suit as a complete outfit or they can wear them over their competition clothing. For example, a soccer player can wear their team shorts and shirt under the sweatsuit during warm up practice on a cold day. When the game is ready to begin they can take off the suit so that they are only wearing their teams short sleeve shirt and shorts. Similar concept works for runners, competitive swimmers, basketball players, etc.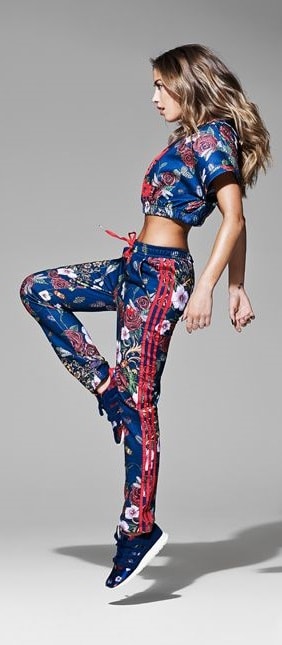 Sweatsuits can be made in various fiber content and fabric construction. Some are made with performance fabrics for wicking, waterproofing, high-stretch, antibacterial properties, etc.
The tracksuit was one of the earliest uses of synthetic fibers in sportswear.
Most tracksuits have a mesh interior which allows the user to wear them without any undergarment such as underwear. The mesh is used in a similar way to a men's bathing suit.
Tracksuits have come in and out of fashion over several decades. The first decade to feature tracksuits as sportswear that was acceptable to wear outside of the gym was the 1970s. Tracksuits first became popular around 1975, made out of cotton, polyester, terry cloth, or a mix. In the late 1970s velour became popular, so much so that it became the most used form of fabric on a tracksuit. The trend of wearing athletic clothing continued into the early 1980s. Tracksuits were eventually replaced by shellsuits, which were made out of nylon, in the late 1980s. The shell suit was popular with the hip hop and breakdancing scene of the era. They were manufactured from a mix of cellulose triacetate and polyester making them shiny on the outside, with distinctive combinations of colors. This trend was short-lived, lasting only a few years.
In the late 1990s, tracksuits made a comeback in mainstream fashion for both men and women. They returned to the fabrics of the 1970s, most notably polyester. The return of tracksuits can largely be credited to music, most notably Rapper Jay Z and fellow Spice Girl Sporty Spice. The trend continued into the 2000s, where velour made a comeback, by the likes of Juicy Couture and other brands. This continued for most of the decade. Tracksuits went out of fashion in the late 2000s, and have not been popular as street-wear since.
The tracksuit is also known as a warm-up suit, or "warmups" for short, as they are intended for athletes to keep their bodies warm before or after competition, and during breaks, especially important in cold weather. In almost all cases, sports teams will wear these garments using a fabric that matches their official team, school, or country colors.
A sauna suit is a garment made from waterproof fabric designed to make the wearer sweat profusely. A sauna suit is sometimes called a "rubber suit" because the early types were made of rubber or rubberized cloth. Sauna suits are now typically made of PVC or coated nylon cloth. The construction is typically in the style of a waterproof sweat suit, consisting of a pullover jacket and drawstring pants. The closures at waist, neck, wrists and ankles are all elasticated to help retain body heat and moisture within the garment. In some sauna suits, the jacket also includes a hood to provide additional retention of body heat. If you are planning to use a sauna suit, please be cautions. Dehydrating is a serious health risk. This method helps the wearer lose "water weight". This is a very temporary weight loss and that water needs to be replenished for a healthy body.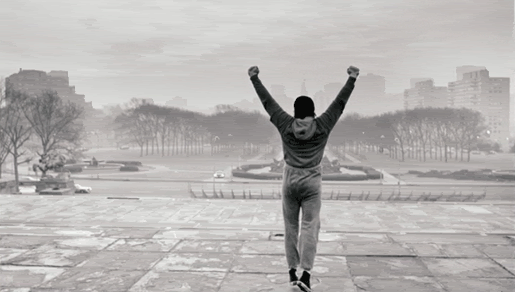 If you own a sweat suit, you most likely own a pair of sneakers as well.
Don't forget to view our fitness fashion page.
Fashion Products Fashion Products S-Z Fashion Products S
---
Return to the Influence Fashion home page.

Copyright 1999-2022 Apparel Search Company. All Rights Reserved.