Sneakers
Sneakers are a type of casual shoe. They are generally a soft shoe with a rubber sole worn for either sports or various casual occasions. This type of footwear is designed for people to wear while running, playing sports, going to school, or simply lounging around the house. The sneaker is a good general purpose shoe for men, women, or children.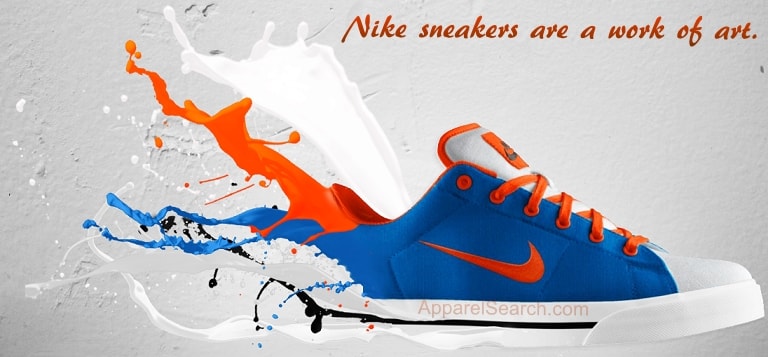 Sneakers are also referenced as athletic shoes, tennis shoes, trainers, and a few other terms. This type of shoe was originally designed for sports or other forms of physical exercise. Over the years sneakers have evolved to be used for casual everyday activities. The term generally describes a type of footwear with a flexible sole made of rubber or synthetic material and an upper part made of leather or synthetic materials. Examples of such shoes include athletic footwear such as: basketball shoes, tennis shoes, cross trainers and other shoes worn for specific sports.
Barefoot running has been promoted by some people as a means of reducing running related injuries, but this remains controversial and a majority of professionals advocate the wearing of appropriate shoes as the best method for avoiding injury.
The British English equivalent of "sneaker" in its modern form is "trainer". In some urban areas in the United States, the slang terms for sneakers have come and gone. On occasion they are referred to as "kicks". In some countries they can be referenced as gutties, tennis, gym shoes, sneaks, or takkies. Plimsolls (British English) are "low tech" athletic shoes, and are also called 'sneakers' in American English and 'daps' in Welsh English.
Types of Sneakers
High-tops cover the ankle. The high-top is a shoe that extends significantly over the wearer's ankle. It is commonly an athletic shoe, particularly for basketball. It is sometimes confused with the slightly shorter mid-top, which typically extends no higher than the wearer's ankle. High-tops also should not be confused with shorter-length boots such as ankle boots, since high-tops usually refer to athletic shoes, although can also refer to other above-ankle shoes such as some hiking boots. Examples of basketball shoes that are high-tops are Converse All-Stars, Nike Air Forces 1, 2, and 3, Reebok Freestyle, Reebok BB4600 and Fila's own "Foggia" range
Low-tops or oxfords do not cover the ankle.
Mid-cut sneakers are in-between high-tops and low-tops.
Sneaker boots extend to the calf.
Slip-ons like low-tops/oxfords do not cover the ankle and don't have laces.
Low-top CVO (Circular Vamp Oxford) like low-tops do not cover the ankle but unlike low-tops have a vamp in a circular form and typically 4 to 5 eyelets.
High-top CVO (Circular Vamp Oxford) like high-tops cover the ankle and also have a circular vamp.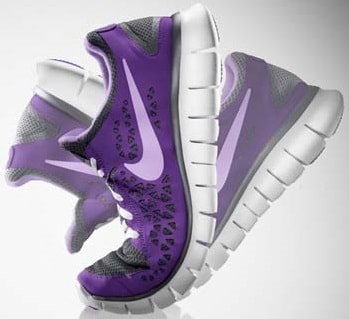 What is the origin of the word sneaker?
The word was already in use at least as early as 1887, as the Boston Journal made reference to "sneakers" as "the name boys give to tennis shoes." The name "sneakers" originally referred to how quiet the rubber soles were on the ground, in contrast to noisy standard hard leather sole dress shoes. Someone wearing sneakers could "sneak up" on someone while someone wearing standards could not. The word "sneaker" is often attributed to American Henry Nelson McKinney who was an advertising agent for N. W. Ayer & Son. In 1917, he used the term because the rubber sole made the shoe stealthy. However, if it was really used in 1887, he obviously could not be the originator of the word in 1917. For those of you that are not good with math, 1887 came before 1917. By the way, if you are curious, tennis was invented in 1873, so it is very possible that tennis shoes existed in 1887. An Englishman, Major Walter C. Wingfield, invented lawn tennis (1873) and first played it at a garden party in Wales. In 1877, the All England Club held the first Wimbledon tournament, and its tournament committee came up with a rectangular court and a set of rules that are essentially the game we know today. When did they move from grass courts to hard courts? Shoes don't squeak on the grass.
Earlier the name "sneaks" had been used by prison inmates to refer to warders because of the rubber-soled shoes they wore (a warder is a guard in a prison).
What are Plimsolls?
These shoes acquired the nickname 'plimsoll' in the 1870s, derived according to Nicholette Jones' book The Plimsoll Sensation, from the colored horizontal band joining the upper to the sole, which resembled the Plimsoll line on a ship's hull. Alternatively, just like the Plimsoll line on a ship, if water got above the line of the rubber sole, the wearer would get wet. If concerned about the water, maybe they should have designed rain boots.
Plimsolls were widely worn by vacationers and also began to be worn by sportsmen on the tennis and croquet courts for their comfort. Special soles with engraved patterns to increase the surface grip of the shoe were developed, and these were ordered in bulk for the use of the British Army. Athletic shoes were increasingly used for leisure and outdoor activities at the turn of the 20th century - plimsolls were even found with the ill-fated Scott Antarctic expedition of 1911. Plimsolls were made compulsory in schools' physical education lessons in the UK.
Are cleats sneakers?
They are athletic shoes, but probably not technically sneakers.
British company J.W. Foster and Sons designed and produced the first shoes designed specifically for running in 1895; the shoes were spiked to allow for greater traction and speed (you may want to also learn about cleats). The company sold its high-quality handmade running shoes to athletes around the world.
Rubber Sole Shoes hit the USA Market
In 1892, the U.S. Rubber Company introduced the first rubber-soled shoes in the United States, sparking a surge in demand and production.
The first basketball shoes were designed by the Spalding as early as 1907.
The market for sneakers grew after World War I, when sports and athletics increasingly became a way to demonstrate moral fiber and patriotism. The U.S. market for sneakers grew steadily as young boys lined up to buy sneakers endorsed by football player Jim Thorpe and Converse All Stars endorsed by basketball player Chuck Taylor.
Tennis Sneakers Go with Canvas
In 1936, a French brand, Spring Court, marketed the first canvas tennis shoe featuring signature eight ventilation channels on a vulcanized natural rubber sole.
Which world famous sneaker manufacturer started in Bavaria?
Adolf "Adi" Dassler began producing his own sports shoes in his mother's wash kitchen in Herzogenaurach, Bavaria, after his return from World War I, and went on to establish one of the leading athletic shoe manufacturers, Adidas. He also successfully marketed his shoes to athletes at the 1936 Summer Olympics, which helped cement his good reputation.
The history of sneakers continues:
As sneakers grew in popularity, sneaker sales began to adversely impact on the sales of conventional leather shoes. This lead to a fierce advertising war for market share in the late 1950's. Traditional casual shoe manufacturers were having a challenging time competing with the new sneaker companies.
In the 1970's, jogging for exercise became increasingly popular, and trainers designed specifically for comfort while jogging sold well. Companies also started to market their products as a lifestyle choice. Soon, shoes were available for football, jogging, basketball, running, etc.
By the way, Blue Ribbon Sports was founded on January 25, 1964, by Bill Bowerman and Phil Knight, and officially became Nike, Inc. on May 30, 1971.
During the 1990s, shoe companies perfected their fashion and marketing skills. Sports endorsements grew larger, and marketing budgets went through the roof. Sneakers became a fashion statement and definition of identity and personality rather than simply athletic footwear.
As of 2015, brands with global popularity include: Adidas, Air Jordan, Asics, Brooks, Converse, DC, Dunlop, Ethletic, Feiyue, Fila, K-Swiss, Keds, Lescon, Macbeth, Merrell, Mizuno, New Balance, Nike, Onitsuka Tiger, PF Flyers, Pro-Keds, Puma, Reebok, Skechers, Vans, etc.
Popularity in culture:
In addition to TV & movie celebrities, famous athletes have contributed greatly to the general appeal of athletic footwear. Clearly athletes such as Michael Jordan & Kobe Bryant have had a huge impact on the sneaker market.

Sneakers have become an important part of hip hop culture (primarily Pumas, Nike, and Adidas) and rock 'n roll (Converse, Macbeth) cultures since the 1970s. Hip hop artists sign million dollar deals with major brands such as Nike, Adidas or Puma to promote their shoes. Sneaker collectors, called "Sneakerheads", use sneakers as fashionable items. Artistically-modified sneakers can sell for crazy high prices at exclusive establishments like Saks Fifth Avenue.
Sneaker release dates have become important to collectors of footwear and people that wish to stay very current with the latest sneaker trends. Learn more about important sneaker release dates on the Fashion Blog.
It is exciting to see how sneaker technology has improved over the years. We can only imaging the amazing styles and construction of shoes of the future. Most likely they will help us jump higher, run faster, and exercise more comfortably.
Learn about collectible sneakers.
Sneakers even look good with mom jeans.
Learn about fitness fashion.
Fashion Products Fashion Products S-Z Fashion Products S
---
Return to the Influence Fashion home page.

Copyright 1999-2022 Apparel Search Company. All Rights Reserved.