Collecting limited edition sneakers and other types of shoes is a popular & potentially profitable endeavor.
Air Jordan, Converse, Yeezy, Adidas, and more... The sneakerhead subculture originated in the United States during the late 1980s and had gone global by the end of the 1990s.
Many sneakers are associated with pop culture trends, celebrities, or movies. Unlike sneakers for everyday use, collectible sneakers are intended to be worn on special occasions or preserved for posterity. Sneakerheads collect sneakers from many different brands depending on their preference.
The sneaker market has begun to manifest itself in different venues. The growth of online retailing and auction sites has provided sneaker collectors with new methods to find the rarest shoes.
In addition to real world sneakers, you will find many online digital collectible shoes. Sneaker NFTs have gained in popularity for collectors. Learn about sneaker NFTs.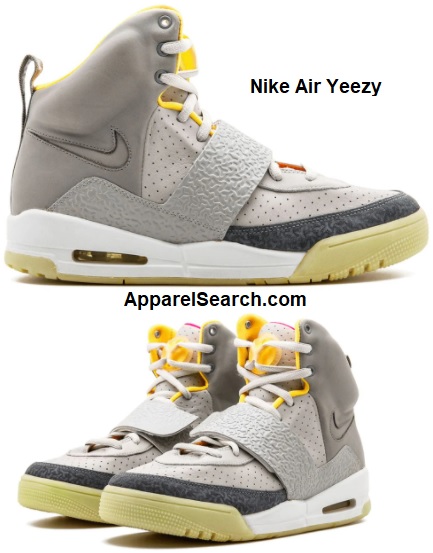 Collectible Shoe Market Resources
GOAT https://www.goat.com/ GOAT: Buy and Sell Authentic Sneakers The global destination for authentic sneakers on desktop, iPhone and Android. They guarantee authenticity on every sneaker purchase or your money back. The global destination for authentic sneakers on desktop, iPhone and Android.
Grailed https://www.grailed.com/categories/sneakers
Flight Club https://www.flightclub.com/ Established in New York City, Flight Club revolutionized sneaker retail as the original consignment store for rare shoes. Carrying the rarest exclusives and collectible sneakers, Flight Club has evolved from a one-stop sneaker destination, to a cultural hub for sneaker enthusiasts and novices alike.
SneakerHead https://www.sneakerhead.com
StockX https://stockx.com/sneakers On StockX, every sneaker you want is always available and authentic. Buy and sell new sneakers & shoes from Air Jordan, adidas, Nike, Yeezy and more! Their mission is to provide access to the world's most coveted items in the smartest way possible. Buy and sell the hottest sneakers, apparel, electronics, collectibles, trading cards and accessories.
Sole Collector https://solecollector.com/ Sole Collector was founded in 2003. It is a leading online publication that dives deep into sneakers and the culture surrounding them. They cover the latest in news, release dates, in-depth interviews, performance reviews, resale pricing, and up-to-the-minute details on every major sneaker release. There's also an extensive database of past releases.
Sneaker collecting is the acquisition and trading of sneakers as a hobby. It is often manifested by the use and collection of shoes made for particular sports, particularly basketball and skateboarding. A person involved in sneaker collecting is sometimes called a sneakerhead.
You can shop for collectible footwear or vintage footwear at resources such as eBay, Thrift Stores, Consignment Shops, and more.
Release dates are important to limited edition shoe collectors.
Foot Locker - Sneaker Release Dates
The birth of sneaker collecting, subsequently creating the sneakerhead culture in the United States came in the 1980s and can be attributed to two major sources: basketball, specifically the emergence of Michael Jordan and his eponymous Air Jordan line of shoes released in 1985, and the growth of hip hop music
Air Jordan Collectible Shoes
Learn about vintage footwear.
What are popular sneaker brands for collectors?
Popular collections include Air Jordans, Air Force Ones, Nike Dunks, Nike Skateboarding (SB), Nike Foamposites, Nike Air Max, and more recently, the Nike Air Yeezy and Adidas Yeezy. Shoes that have the most value are usually exclusive or limited editions. Also certain color schemes may be rarer relative to others in the same sneaker, inflating desirability and value. More recently, sneaker customs, or one-of-a-kind sneakers that have been hand-painted, have become popular as well.
Learn about Limited Editions.
What are some of the popular sneakers for collectors?
Chanel x Pharrell x adidas NMD Hu
Air Jordan 4 Eminem
Nike Air Yeezy 2 Red October
DJ Khaled x Air Jordan 3 'Grateful'
Ben & Jerry's x Nike SB Dunk Low "Chunky Dunky"
Solid Gold OVO x Air Jordan
Nike Air Mag Back to the Future 2016
Air Jordan 12 (Flu Game)
Nike So Cal Air Force 1 Supreme Max
Grateful Dead x Nike SB Dunk Low "Green"
Nike Dunk SB Low Staple NYC Pigeon
Air Jordan V 'Trophy Room' Friends & Family
Macklemore x Air Jordan 6 Cactus
Air Jordan Silver Shoes
Nike Moon Shoe
Air Jordan 12 OVO (Drake Edition)
Air Jordan 1 High "New Beginnings"
If you want to catch some new shows before they are sold out, you have to pay close attention to the release dates. When they drop, you should be first on line.
You may be interested in shopping at a metaverse shoe store.
Good luck finding the hottest drops in the collectible sneaker market. Or maybe you will get lucky at the next garage sale.
Learn about sports memorabilia.
Learn about basketball shoes.

Due to the popularity of these rare sneakers and streetwear culture, the emergence of a large scale counterfeit market has risen to meet the demand for these highly sought after sneakers. Be careful to find the "originals".
If you enjoy one-of-a-kind products, you may also enjoy artisan craftsmanship.