Sequential Brands Group, Inc. Company Profile presented by Apparel Search
Sequential Brands Group, Inc. owns, promotes, markets, and licenses a portfolio of consumer brands in the fashion, active, and lifestyle categories in the United States and internationally. The company's portfolio of consumer brands includes Avia, AND1, Ellen Tracy, William Rast, Revo, Caribbean Joe, Heelys, DVS, The Franklin Mint, and Jessica Simpson. It licenses its brands in various consumer categories to retailers, wholesalers, and distributors. The company was formerly known as People's Liberation, Inc. and changed its name to Sequential Brands Group, Inc. in March 2012. Sequential Brands Group, Inc. was incorporated in 1982 and is headquartered in New York, New York.
September 2015 News: Sequential Brands Group is buying Joe's brand and Global Brands Group is signing a long term agreement to license the Joe's brand.
To inquire about licensing opportunities, please email: newbusiness@sbg-ny.com.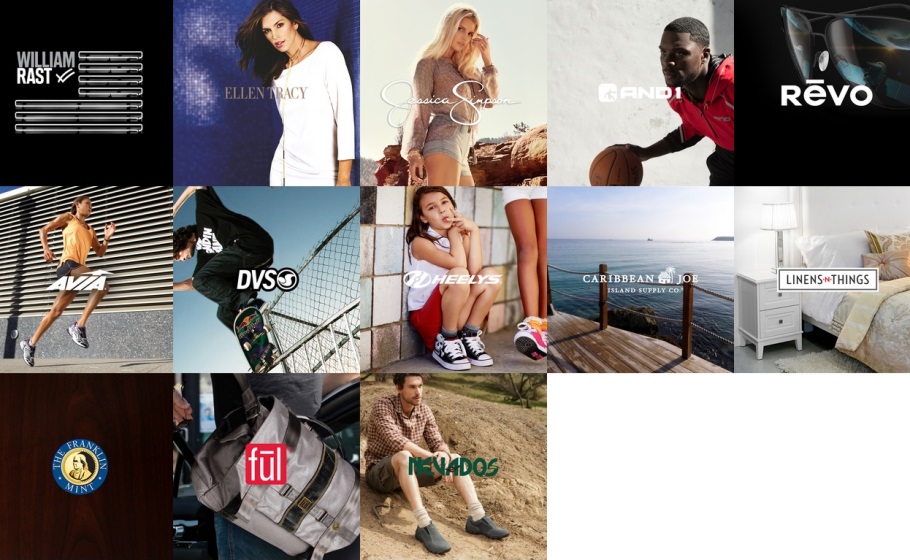 Learn more about Sequential Brands Group at their website.
Thank you for using the Apparel Search website.