Are you looking for the Geek Squad? The Geek Squad can help you with technology such as computers and mobile devices. This post is regarding fashion not tech.
Some people define the word geek as an unfashionable or socially inept person. However, that is a completely incorrect description. Most certainly incorrect when describing "fashion geeks".
What is a fashion geek?
A fashion geek is someone who's so into fashion as an art form that they're knowledge of clothing & footwear has turned them into a fashion 'geek'. Which some consider to be a level up from fashionista.
Fashion Geek with Sneakers
PUMA x Fashion Geek AVID Fusefit Men's Sneakers
The Evolution AVID FUSEFIT Sneakers are a modern update to the classic AVID Sneakers. This unique shoe is infused with the new progressive running tooling famous to PUMA as well as a state-of-the-art FUSEFIT for the ultimate in fit and comfort and endless lacing options. With the comfortable IMEVA midsole and rubber outsole, these sneakers are perfect for any athlete who appreciates both style and a fantastic fit. Chicago's own, Alonzo Jackson aka Fashion Geek teams up with Puma for a Chicago Exclusive SMU on the Puma AVID Fusefit. A fresh look on a new silhouette, inspired by Fashion Geek's primary color aesthetic that Alonza Jackson's become very notable for.
IMEVA: PUMA's midsole for lightweight and comfortable feel
FUSEFIT: PUMA's knitted upper solution provides customizable lacing while maintaining a sock-like feel
Update to the classic PUMA AVID Sneakers
Textile upper
Unique lacing system with colors inspired by Fashion Geek's primary color aesthetic
Rubber outsole for traction
Pull tab at tongue for easy on/off
Fashion Geek branding at tongue
Alonzo Jackson is a former American football defensive end. He previously played for the Pittsburgh Steelers, New York Giants, and the Philadelphia Eagles. Learn more about Alonzo Jackson Fashion Geek.
You may not realize it but the intersect between nerd culture and streetwear is real, especially when it comes to sneakers. For years now designers at major sneaker hubs like Nike, Adidas, and Puma have drawn influence from comics, manga, action movies, and everything in between to create killer shoes that pay homage to the pop culture properties they love Are you a Geek? You may enjoy the Geek website. Check out the fashion geek posts at Geek.com
The world of fashion is enormous. Sometimes a little fashion summary can be advantageous.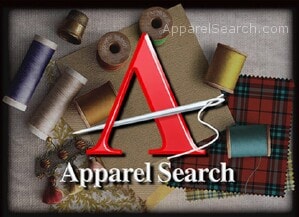 We hope this summary of fashion section has been of help to you.
Thank you for using the Apparel Search website.