Let's be honest, it would be crazy going off into the middle of the forest without looking your absolute best. Imagine being list in the wood for several days. That would be horrible. Now imagine being found after all that time and people discover you were not wearing trendy hiking boots. So embarrassing...
Hiking boots are intended for the uneven trails one will encounter in a hiking activity. A fashion boot is a boot worn for reasons of style or fashion rather than for utilitarian purposes. A fashion hiking boot can simply for fashion or it can fashionable and functional.
Hiking boots are an important component to any outdoor adventure. Fortunately, this type of boot does not necessarily have to be drab and outdated. You can actually purchase sturdy, comfortable and fashionable hiking boots.
Keep in mind that hiking boots are not only for hiking. You can wear them simply for fashion as well. Cute hiking-inspired boots for women & men are available at most of your favorite footwear stores. Inspired by the latest fashion, many collections of fashion hikers are all about casual-cute vibes with a down-to-earth feel.
Fashion hiking boots can be work with a wide variety of outfits. You can go with a pair of distressed jeans and white tee, shots, or even with a summer dress if you wish. With the proper pair of stylish hiking boots all eyes will be on you and your shoes.
Shop the latest collection of fashion hiking boots from the most popular stores.
Famous Footwear
Army Navy Stores
REI
Dicks Sporting Goods
Back Country
Timberland
Merrell
Cabelas
Designer hiking boots offer style kudos as well as comfort & practicality if you are interested in an outdoor adventure. Go with sturdy, trendy, and comfortable boots this season.
If you are truly going hiking, we suggest you buy your boots from a dependable brand and retailer. Pay a little extra and go with boots that are truly made for hiking. Being stylish is important "most of the time", but when you are hiking, comfort and stability is more crucial than looking stylish.
Don't forget to also were the proper socks? You may want to learn about the benefits of wool socks which would fit nicely inside your trendy hiking footwear.
Zip up, pull on, or lace up a new pair of fashion-ready boots in every height, style, color, and material. Head to your favorite shoe store to start your shopping.
You may want to learn about awesome winter boots and the L.L. Bean Duck Boot if you are going off on and cold & wet adventures.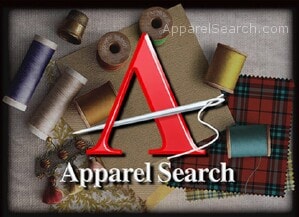 View boot blog posts on the Fashion Blog.
We hope this summary of fashion section has been of help to you.
It is find searching for outdoor gear, clothing and footwear from big brands to the small and undiscovered brands.
Make sure you look great while hiking alone in the forest or jungle. If a bear is going to eat you, you want to look good at dinner.
Thank you for using the Apparel Search website.