The fashion industry has many legal relevant issues. Intellectual property law is a very important aspect of the business. However, it is not the only legal area of interest to the apparel industry.
Keep in mind the majority of apparel in the United States has been imported from other countries. Customs compliance is required by clothing & textile importers. Understanding importation law is important for the fashion industry. The industry on occasion needs help from customs attorneys.
Fashion law, also known as apparel law, is an emerging legal specialty that encompasses the issues surrounding the life of a garment, from conception to brand protection. Fashion lawyers advise clients on legal issues facing the fashion, textile, apparel, luxury, footwear, jewelry, and cosmetics industries. Read the overview of fashion law at The Balance Careers website.
Fashion Law at Fordham University - You will explore what they have defined as the four pillars of fashion law: Intellectual property. Business and finance, including areas such as investment, employment law, and real estate. International trade and government regulation, including sustainability, privacy, and issues related to wearable technology. LLM students in the Fashion Law program will study with the most distinguished faculty in the discipline, including both academics and industry insiders—in New York City, a capital of the world's fashion industry.
The Fashion Law - The Fashion Law is an independent source of objective fashion law and business analysis, and serves as a community for lawyers, business executives, fashion industry insiders, and students.
Learn about the Fashion Law Institute.
Fashion law is a legal field encompassing issues that arise throughout the life of an article of clothing or a fashion accessory. Fundamental issues in fashion law include intellectual property; business and finance, with subcategories ranging from employment and labor law to real estate; international trade and government regulation, including questions of safety and sustainability; dress codes and religious apparel; consumer culture; privacy and wearable technology.
Fashion brands and logos are extremely important to the clothing industry. Laws are in place to help protect owners of intellectual assets.
Fashion has been subject to legal regulation throughout history, from sumptuary laws that limit who can wear certain garments to trade restrictions and varying degrees of intellectual property protection.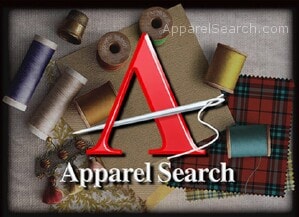 We hope this summary of fashion section has been of help to you.
Thank you for using the Apparel Search website.