An outfit is a set of clothes worn together, typically for a particular occasion or purpose. Piecing together an assortment of clothing, shoes and fashion accessories is how you create an outfit.
A fashion outfit can be described in several ways.
Trendy outfit
Casual outfit
Exotic outfit
Vibrant outfit
Sexy outfit
Ugly outfit
Vintage outfit
Bohemian outfit
Chic outfit
Artsy outfit
Comfortable outfit
Lovely outfit
Frumpy outfit
Gothic outfit
Glamorous outfit
Classy outfit
Punk outfit
Grunge outfit
Business attire outfit
Preppy outfit
Elegant outfit
Girly outfit
Masculine outfit
Cowgirl outfit
Girl Next Door outfit
Business women outfit
Tomboy outfit
Rocker outfit
Sporty outfit
Travel outfits
and more.
An outfit can also be described by color. For example, "she is wearing a lovely red outfit".
Some fashion outfits are based on the season of the year. Layer on the autumn inspiration when the time is proper. We're loving warm hues, faux-fur, sweaters, and boots. If it is spring time, the trends and clothing you select for the day will be different than during the cooler months.
Different types of fashion outfits:
OOTD - outfit of the day. An outfit of the day (commonly abbreviated OOTD) is where fashion bloggers show what clothes (or outfits) they wear on a particular day or occasion. These are often found on social media websites and fashion blog websites.
French Maid Outfits - French maid is a strongly modified style of servant's dress that evolved from typical housemaid's black-and-white afternoon uniforms of 19th-century France. Some styles are conservative while others are revealing. The French maid costume is often used in cosplay. Depending on design details, some forms can be classified as lingerie.
Uniforms: A uniform can potentially be considered a type of fashion outfit. A uniform is a type of clothing worn by members of an organization while participating in that organization's activity. Modern uniforms are most often worn by armed forces and paramilitary organizations such as police, emergency services, security guards, in some workplaces and schools and by inmates in prisons.
Travel outfits are important for several reasons. In addition to looking good you want to be comfortable while you travel. Also, the less wrinkles the better. While you aren't expected to wear fancy travel clothes, spending some time putting together an travel appropriate fashion outfit that is comfortable and chic is well worth the time you put into planning what to wear to the airport.
Need some outfit ideas? Might be a good time to read fashion blog posts. Find outfit ideas, outfits to wear to work, date outfit ideas, shopping advice, and advice from celebrity stylists by searching the internet or reading your favorite style magazines.
Pick out your fashion outfits by learning more about clothes.
What should I wear tonight? Well, that is a question that only you can answer. Good luck.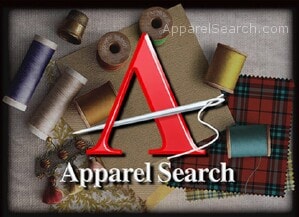 We hope this summary of fashion section has been of help to you.
Thank you for using the Apparel Search website.