What is the most unstylish uniform on the planet? Prison uniforms. You most definitely don't want to be wearing those this season. Prison uniforms are always out of fashion. Please avoid having to wear one.
A uniform is the distinctive clothing worn by members of the same group. Uniforms are clothes that can be worn by a group of workers, sports teams, schools, hospitals, prisons, military, etc. The apparel must be uniformed in some way which makes it consistent. Each member of the group wears something similar but could have slight modifications from one another. For example a soccer goalie may wear a different color or style of clothing than the rest of the team, but they are still dressed as part of the team uniform.
Fashion uniforms are uniforms that are some what stylish or fashionable. They are a little bit more appealing than a traditional basic uniform. For example, a chef uniform can be a solid white top and bottom. However, if we toss in a bit of style, the garment can be printed with illustrations of food and various colors. The garment can be a fashion uniform rather than a dull one.
Uniform Companies that are important to the fashion uniforms section of the industry:
Aramark - Aramark Uniform Services is America's leading supplier of work uniforms, and outerwear
Cintas - Even at your busiest, you can open your doors with confidence knowing Cintas has you covered with a wide range of products and services that enhance your image and help keep your facility and employees clean, safe and looking their best.
Lydia's uniforms for all your scrub and nursing uniform needs.
Fashion Uniforms - Fashion Uniforms - Perception. Style. Recognition, State-of-art uniform design and production. Fashion Uniforms founded in 2004 is young and rapidly growing corporate wear brand. Fashion Uniforms company combines best practices in design and most up-to-date company administration techniques. We made possible creative and pragmatic people work together bringing unique products to the world.
In the business world their are many different types of uniforms. For some companies a simply graphic t-shirt can be considered a uniform. For example, a local landscaping company may have workers wearing the same color t-shirt with the corporate name printed or embroidered on the shirt. That would technically be a business uniform. Some may think that is too casual, but it is in fact appropriate for the business. Others may consider a tailored suit a type of uniform. For example, in the past most men working in a bank would be required (or expected) to wear a navy or black business suit. Times have changed, but most bankers are expected to dress more formal than a landscaper.
Learn more about uniforms from our uniform definition page.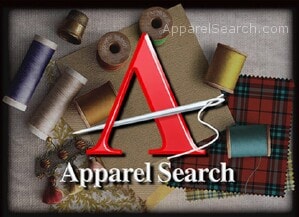 We hope this summary of fashion section has been of help to you.
Thank you for using the Apparel Search website.