A boutique is often defined as a "small fashionable supermarket." Another definition would be, "a small store that sells stylish clothing, jewelry, or other usually luxury goods". The word is French for "shop", which derives from the Greek word for "storehouse".
Most boutiques retail trendy and often exclusive items. Boutiques can specialize in clothing, footwear, jewelry, beauty products, etc. A fashion boutique typically sells clothes & possibly other products such as shoes, handbags, fragrances, fashion accessories, etc.
Fashion boutiques are in the retail segment of the apparel industry. They sell product direct to consumers. As a retailing concept, the typical boutique is associated with a distinct identity that reflects the taste of the owner of the boutique. Some boutiques may be owned by the fashion designer behind the garments in the store. This would be thought of as a "fashion designer boutique". Trendy boutiques selling clothes often have small-scale production with rapid turnover. Store owners generally want to have unique styles that are not easily found in department stores or in the mass market. The small specialty stores try to distinguish themselves from the larger retailers. The unique & trendy product gives consumers a reason to shop in the local boutiques.
Some multi-outlet businesses (chains) can be referred to as boutiques if they target small, upscale market niches.
In the late 1990s, some retailers developed the idea of tailoring a shop towards a lifestyle theme, in what they called "concept stores". After the internet became popular and a common shopping opportunity, more and more retailers have turned to the online boutique business model. The benefit of the online fashion boutique business is that the store owner does not have to pay rent for a physical store location. However, customers lose out a bit by missing the personal assistance that is typically offered in a brick & mortar fashion boutique.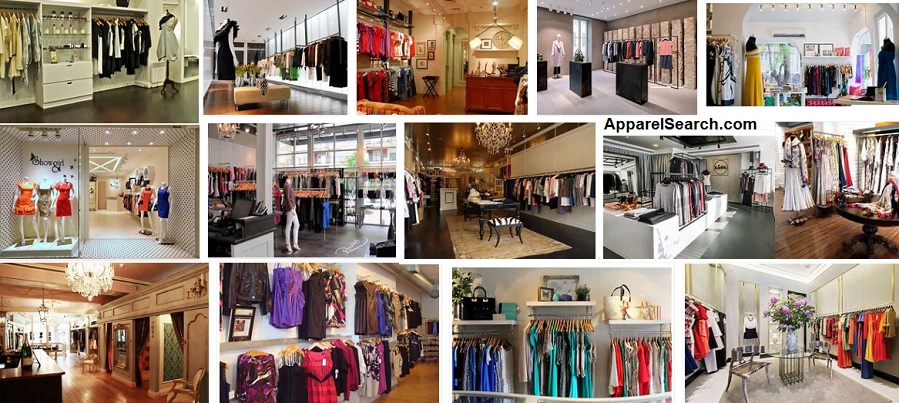 Find fashion boutiques in our clothing retailer section.

Find the worlds best fashion boutique shopping destinations.