The Apparel Search Company provides a trade lead directory for posting and viewing clothing & textile industry Trade Leads.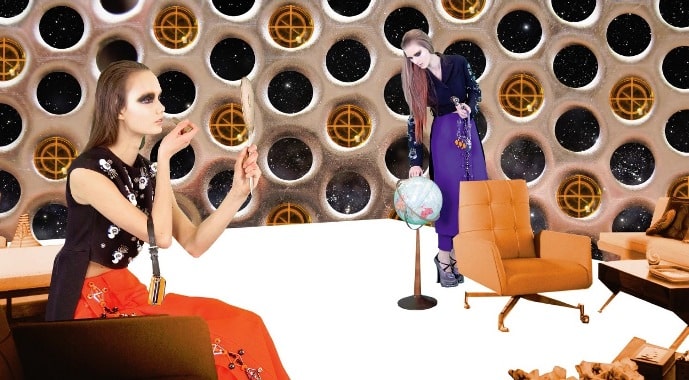 Utilize the trade lead web sites listed on this page so that you can utilize the best technology on the internet. These are wonderful resources for importers and exporters of apparel. From these trade lead portals, you will be able to find shoes, shirts, pants, skirts, jackets, hats, intimate apparel, outerwear, jeans and much more.
Although Apparel Search is clearly the best resource in the UNIVERSE, we do understand that many other wonderful resources are also available. In an effort to keep you happy beyond your wildest dreams, we have decided to provide easy access to Trade Lead directories. If you can not find what you are looking for in the Apparel Search database, you are welcome to explore the Trade Lead databases on this page.
Receive free supplier quotes from several trade lead resources.
China Excite Chinaexcite was conceived jointly by Chinapages and China Business Network. Chinapages was the first and leading provider of online business information and e-commerce solutions in Mainland China. Since its beginning in May 1995, Chinapages has served thousands of companies and institutions both at home and abroad by designing, developing and presenting professional business sites of international standard. Chinapages spares no effort in promoting the activities of business, economy, trade and investment between China and the world
Trade Leads - Clothing & Textiles
ECTrade displays products, companies and latest trade leads you may have been trying to source.Trade Leads - Clothing & Textiles
Importers.com
Importers.com powers global business, helping importers and exporters to conduct trade and expand their global reach. Established to help businesses throughout the world to develop buyer-seller relationships. Importers.com maintains the Trade Pages Directory of active importers and exporters. With thousands of members from over 130 countries, there is sure to be a buy/sell opportunity waiting for you. All visitors to Importers.com can search the database to identify trade opportunities. Clothing & Textiles
Me360.net
China Orient Management Consultancies & Exhibition Organizer is an oversea company engaged in Dubai exhibition invested by Chinese state company Orient International Group. It is the only state owned company dealing in trade service in Dubai now and its parent company is Shanghai International Service & Trade (Group) Co., Ltd. which directly subordinates to China Shanghai government. The group ranks 5th of all Chinese Imp & Exp enterprises based on its 9.1 billions capital assets and 157 subsidiary corporations in the world. The group has the right of organizing oversea exhibitions, organizing oversea customers to attend Chinese exhibitions, dispatching labor oversea and issuing advertising oversea from Chinese government. They have their office in Middle East, managed by e-business. Up to now, their company is the only state owned company in Middle East devoting to Chinese market promotion, exhibitions organization, business consultation service, labor oversea, Chinese office commission, net platform construction and tourism service etc. Trade Leads - Textiles, Clothing and Shoes
Trader-China.com Trader China has launched in 2004, is a rapid growing b2b e-marketplaces and trade directory for importer and exporter worldwide, it offers comprehensive trade solution and powerful promote your business opportunity. This trade platform divided into more than 1200 subcategories, cover nearly all industries, such as agriculture, apparel & fashion, automobile, chemical, computer, electronic, furniture, industrial goods, sport, textile & leather, toys and more. You can easily find interested products, manufacturers, trade leads through their portal.
Apparel / Fashion Manufacturer
Textiles / Leather Manufacturer
WorldtradeAA.com is a global B2B e-marketplace, enabling sellers and buyers around the world to meet, negotiate, and make favorable business deals. The site features the searchable database of suppliers and products, and the interactive trade center as a trade lead source for vendors and a venue for buyers to comparison shop.
Trade Leads - Garments & Textiles
WorldBids.com (requires password)
Worldbid.com's business directory contains over 70,000 companies in the global, B2B marketplace. Each company listing includes a clickable email address, to give you instant access to import, export and business-to-business leads around the world. Search by keyword, country, or star rating, or click on any category of interest.
Trade Leads - Clothes & Textiles
If you are looking for clothing manufacturers that produce shoes, shirts, pants, skirts, jackets, hats, intimate apparel, outerwear, jeans etc., you can visit our apparel manufacturer section.

Enjoy the Clothing & Textile Industry Trade Lead resources.
Thank you for using the Apparel Search website.