Apparel Search would like to introduce you to the 2012 SPORTS ILLUSTRATED Swimsuit edition stunner and savvy entrepreneur JESSICA GOMES. Of Chinese and Portuguese decent and from Australia, Gomes is widely known for gracing the pages of the past 5 consecutive SPORTS ILLUSTRATED Swimsuit issues, and has recently been featured on numerous magazine covers including MAXIM, VOUGE Australia and MADISON Magazine (now, she graces the pages of the online fashion news pages of Apparel Search). A bona fide beauty expert and business woman, Gomes is currently preparing to launch her own skincare line this spring called "S Line by Jessica Gomes." From couture to swimsuits to everyday wear and supermodel tips on staying fit, Gomes is your go-to expert for everything beauty, fashion and fitness.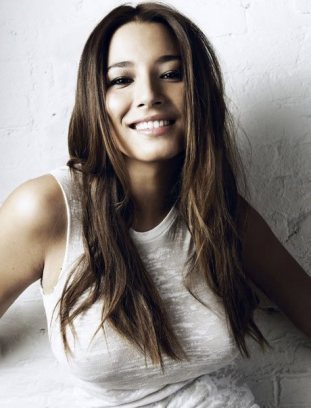 Born and raised in Perth, Australia, modeling came second nature to this stunning beauty who was first seen on the catwalk during Australian Fashion Week for designers such as Zimmerman, Jayson Brunsdon, Wayne Cooper, Alice McCall, Trelise Cooper and in New York Fashion Week for BabyPhat, Jennifer Lopez, H&M and Josh Goot. In addition to her editorials in VOUGE, TEEN VOUGE, GLAMOUR, Italian GQ, BIBA, and SUMMERWINTER, campaigns that have selected Jessica to front their brand include ESTEE LAUDER, VICTORIA SECRET, ADIDAS, GAP, and DKNY DENIM.
Standing at a striking 5'9", The SPORTS ILLUSTRATED exposure was the catalyst to her massive popularity in Asia, leading to the 2008 campaign of the LG Bikini phone, her own reality TV show "MY NAME IS JESSICA GOMES," and a 3rd place win last year in Korea's "DANCING WITH THE STARS." Named the Ambassador and face for Australian Iconic Surf brand MAMBO.
When this Australian "IT" girl isn't jet setting between New York, Los Angeles, Sydney, South Korea, and Melbourne, Gomes enjoys music, dancing, cooking, cafe hopping and fashion design.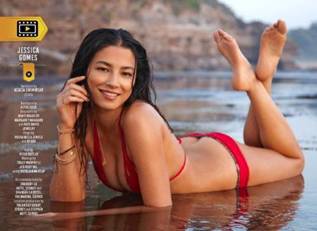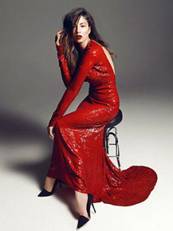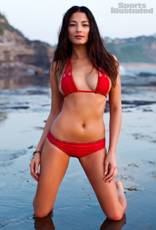 Learn more about Jessica Gomes at Wikipedia or visit her official facebook page.

Read more fashion news articles from 2012: January 2012 Fashion Articles, February 2012 Fashion Articles, March 2012 Fashion Articles
Read more fashion industry news archive from 2011: 2011 Archive - Fashion Articles
Read more fashion articles from 2010: 2010 Archive - Fashion Articles
Read more fashion articles from 2009: 2009 Archive - Fashion Articles

Follow us on Social Networks:
Follow Apparel Search on Twitter
Follow Apparel Search on Youtube
Follow Apparel Search on Facebook
Fashion on Google+
If you want your press releases about fashion to be published, you are welcome to submit them to Apparel Search at any time. In addition, you may want to submit your articles to the Fashion Newspaper.

Search for additional information about Apparel, Fashion or Clothing.