Mary Jane is an American term (formerly trademarked) for a kind of strap shoe or sandal that typically has low heels, broad and rounded closed toes, and a single-buckle strap across the instep and/or around the ankle. They are often made of black patent leather, although some current incarnations can be in a wide array of colors and are also made of canvas or suede.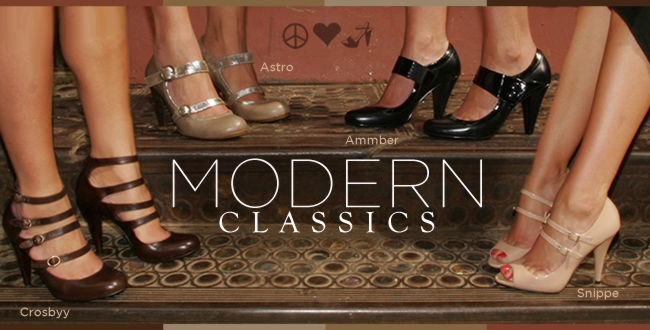 Check out he latest in modern Mary Janes at Steve Madden.

---
Read more regarding Steve Madden Shoes
Steve Madden 20 Percent Off Sale September 2008 Fashion Shopping Article Posted September 17, 2008
Steve Madden Shoes Free Shipping Through Midnight Monday September 1st 2008 Fashion Shopping Article Posted August 29, 2008
Steve Madden Sneak Peak Fall 2008 Shoes
Footwear Shopping Article Posted August 1, 2008
Steve Madden Shoes - Some Like It Hot Fashion Shopping Article Posted May 15, 2008
Learn more about Steve Madden.
Check out our new clothing guide.
Women's Clothing
Men's Clothing
Children's Clothing
You may also like to view the fashion designers guide.
January 2008, February 2008, March 2008, April 2008, May 2008, June 2008, July 2008, August 2008, September 2008, October 2008, November 2008, December 2008