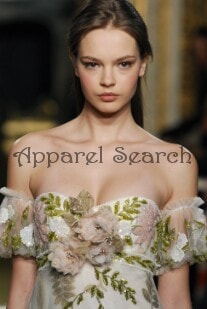 The Fashion-Industry.com website was closed in December 2013.
The Fashion Industry website, is basically a table of contents site for Apparel Search. We are always trying to figure out a better way to help our viewers find information on Apparel Search. Unfortunately, our site has become so large, it is some times a challenge to navigate thru the massive amount of pages. Basically, the Fashion Industry site located at www.Fashion-Industry.com is one of our experiments on our quest to make our site easier to navigate.
In my personal opinion, the Fashion Industry site is NOT our best shot at making your life easier. After the hard effort put into creating the site, we realized it may actually be harder to navigate then Apparel Search... Oh well, we tried. Because we put so much effort into creating the site, we have decided to leave the site active just incase it does provide viewers with assistance. In addition, we will continuously put thought into ways to further improve the site. Hopefully, we can make improvements in the very near future.
If you do not think that the Fashion-Industry site is helpful, you can simply go to our main directory page and browse Apparel Search from there. Or you can search our site by using search engine below.