The apparel industry fashion blog posts are regarding issues that are prevalent to members of the clothing industry. The news in this section may be some what relevant to consumers, but for the most part these articles where written with the industry in mind. The news may include issues that are relevant to garment manufacturing, labeling, transportation, career moves, etc.
In addition to below, you can search for more apparel industry blog posts by using our search engine.
California Port Effects Fashion Industry 2014-15
Textile Cluster Coming to Srirampura, India
CA Identification Number Canada Apparel
Registered Identification Number for Care Labeling
Authentication Security for Clothing
Temperature Balancing Technologies in Clothing
American Apparel Replacing Dov Charney
Archroma Traceable Dyes from Natural Waste
Global Apparel Manufacturing Quality
Rajiv Sharma New Executive Director at Coats
Quality Inspections Help Protect Apparel Company Integrity
Best Apparel Warehouse Management Systems
Apparel Industry Research 2014
Global Brands Group: Fashion Licensing
Trans-Pacific Partnership: Textiles & Apparel
Apparel Industry is Extremely Important
Clothing Wholesalers: Are they all the Best
Reducing the Textile Industry Environmental Footprint
Alvanon Technical Fit Virtual Avatars
Alvanon brings Fashion Fit Movement to UK
Nesting Software vs Production Optimization Software: Apparel Industry
Apparel-Industry Insider Trading Ring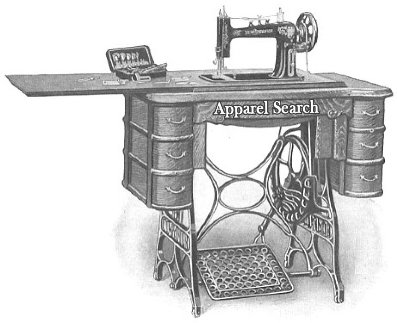 If you want to learn more about our industry, you may want to also try the fashion news section of our website. For those of you that actually work in fashion, you can join in the discussion at the Fashion Industry Network. It is always a good time to learn more about the apparel industry in general.