In this area of our fashion guide you will find blog posts regarding beads. This may be beads for jewelry or beading used on clothing, footwear or fashion accessories.
You can search for more bead blog posts by using our search engine.
American Designers Razzle & Dazzle with Embellishments for Spring 2015
Independence Day 2014: Patriotic Bracelet Colors
Courtney Prince Presents Doloris Petunia
Janina Gavankar from True Blood in Reve by Khushali Kumar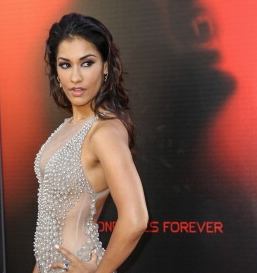 You may want to read the bead definition to learn more on the subject.