What has Angela Lindvall been wearing lately? Let's take a moment to learn more about the fashion, jewelry, or beauty products that Angela Lindvall has been enjoying.
Angela Lindvall is an American model and actress. She has appeared in several films, including Kiss Kiss Bang Bang in 2005 and Small Apartments in 2010. She was the host of the fashion reality series Project Runway: All Stars, an extension of the popular series Project Runway.
Lindvall has appeared on the covers of many notable magazines, such as ELLE, Harper's Bazaar, Marie Claire, Numero, Vogue, I-D and W. She walked in the Victoria's Secret fashion shows in 2000, 2003, 2005, 2006, 2007, and 2008, and has also appeared in the Fendi, Calvin Klein, Christian Dior, Tommy Hilfiger, Jil Sander, Chanel, Versace, Prada, Gap, Jimmy Choo, Iceberg, DKNY, Chloe, Hermes, Valentino, Louis Vuitton, and H&M campaigns. Off the runway, Lindvall has appeared in commercials for H&M, The Gap, and Victoria's Secret. She was the face of the Spanish "high-street" store Zara, and was featured in their spring/summer 2007 campaign. Lindvall has also appeared in the Sports Illustrated Swimsuit Issue. In 2010, she left IMG and signed on with modeling agency Women Management. Following this, she also renewed her contract with Jimmy Choo and signed a contract to become the face of John Hardy, appearing in all of the company's advertising campaigns between Fall 2010 and Fall 2011. Lindvall partnered with Bedarida again in early 2011 to create the Hijau Dua collection. A continuation of the Hijau collection, a portion of the proceeds from the sale of Hijau Dua pieces were donated to the planting of bamboo seedlings in Bali.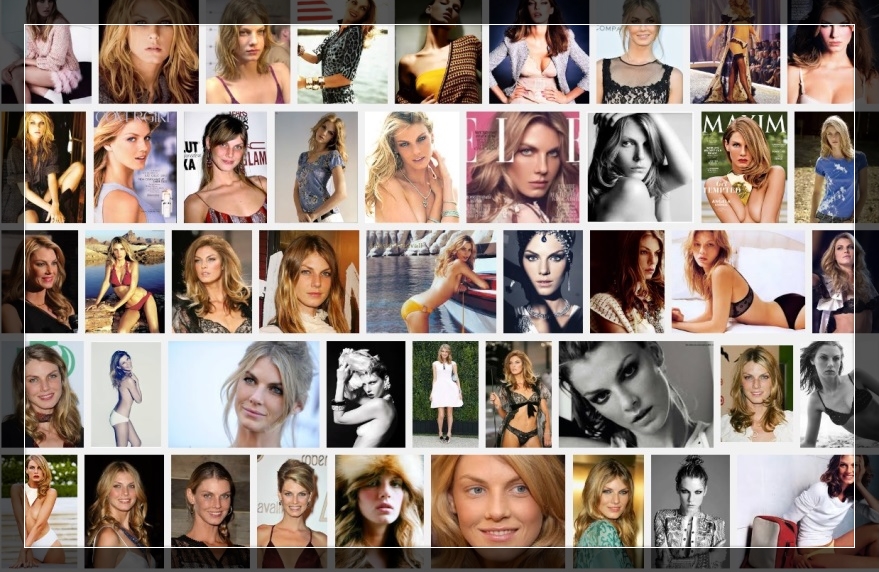 View more fashion blog celebrities.