What has Anne Hathaway been wearing lately? Let's take a moment to learn more about the fashion, jewelry, or beauty products that Anne Hathaway has been enjoying.
Anne Jacqueline Hathaway (born November 12, 1982) is an American actress, singer, and producer. After several stage roles, Hathaway appeared in the 1999 television series Get Real. She came to prominence after playing Mia Thermopolis in the Disney film The Princess Diaries (2001) and in its 2004 sequel. Since then, Hathaway has starred in dramatic films such as the 2005 films Havoc and Brokeback Mountain. She has also starred in The Devil Wears Prada in 2006 and in Becoming Jane (2007) as Jane Austen and also in Christopher Nolan's Interstellar (2014) as Dr. Brand. In 2008, she won several awards for her performance in Rachel Getting Married, also earning an Academy Award nomination for Best Actress. In 2010, she starred in the box office hits Valentine's Day, Tim Burton's Alice in Wonderland, and Love and Other Drugs and won an Emmy Award for her voice-over performance on The Simpsons. In 2011, she had a voice role in the animated film Rio. In 2012, she portrayed Selina Kyle/catwoman in Christopher Nolan's The Dark Knight Rises and Fantine in Tom Hooper's Les Misérables. Her performance in the latter earned her rave reviews and several accolades, including the Golden Globe Award, the Screen Actors Guild Award, the BAFTA Award and the Academy Award for Best Supporting Actress. People magazine named her one of its breakthrough stars of 2001, and she appeared on its list of the world's 50 Most Beautiful People in 2006.
By the way, Apparel Search thinks that Anne is awsome!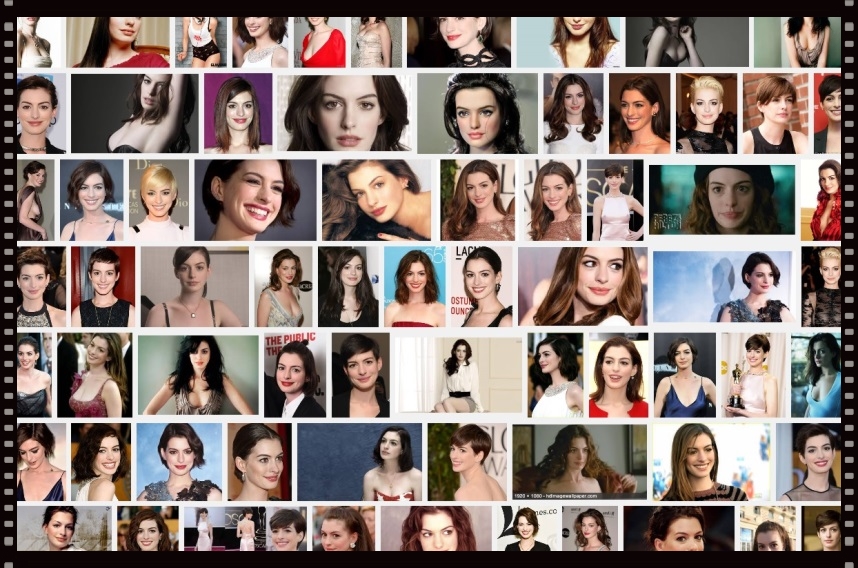 View more fashion blog celebrities.