Cynthia Ann "Cindy" Crawford is an American model. Her success at modeling made her an international celebrity that has led to roles in television and film, and to work as a spokesperson. In 1995, Forbes magazine named her the highest paid model on the planet. She was named No. 3 on VH1's 40 Hottest Hotties of the 90s and was named one of the "100 Hottest Women of All-Time" by Men's Health. Crawford is known for her trademark mole just above her lip, and has appeared on hundreds of magazine covers throughout her career. During the 1980s and 1990s, Cindy Crawford was among the most popular supermodels, and a ubiquitous presence on magazine covers, runways, and in fashion campaigns. She was repeatedly and frequently featured on the cover of many magazines, including: Vogue, W, People, Harper's Bazaar, Elle, Cosmopolitan, and Allure. A partial count in 1998 totalled over 400 appearances. Crawford also appeared in many fashion campaigns during her career, including those for Gianni Versace, Escada, Revlon, and Ink. She has also worked for Omega, Maybelline, Clairol, and Chilean retail stores Ripley. Becoming, a book about Crawford's life and career co-written by Crawford and Katherine O'Leary, was published on September 29, 2015
What has Cindy Crawford been wearing lately? Let's take a moment to learn more about the fashion, jewelry, or beauty products that Cindy Crawford has been enjoying.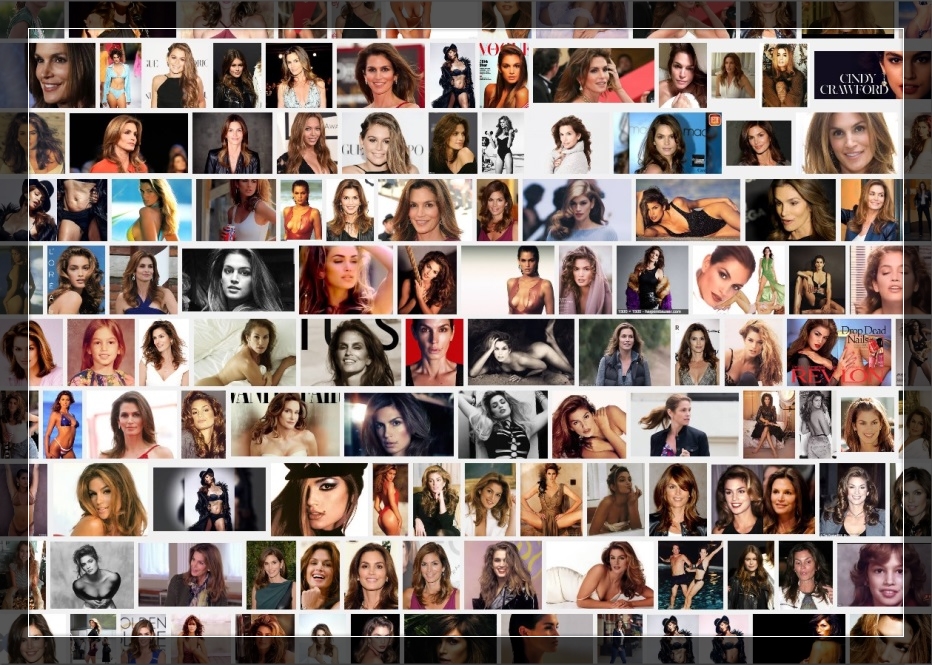 View more fashion blog celebrities. Learn more about fashion models here on Apparel Search.