Emily Jordan Osment is an American actress, singer, and songwriter born in Los Angeles, California. After working in several television films in her childhood, she gained fame for co-starring as the character Gerti Giggles in Spy Kids Spy Kids 2: The Island of Lost Dreams and Spy Kids 3-D: Game Over. She went on to co-star in the Emmy Award-nominated Disney Channel sitcom Hannah Montana as Lilly Truscott as well as the series movie, Hannah Montana: The Movie. She also starred as Cassie in R. L. Stine's: The Haunting Hour Volume One: Don't Think About It and the Disney Channel Original Movie, Dadnapped as Melissa Morris.
She starred in the 2011 ABC Family Original Movie, Cyberbully, the 2013/2014 series Cleaners, produced for the online service Crackle and the 2014 Lifetime movie A Daughter's Nightmare and Studio Universal movie Kiss Me. She currently stars in the ABC Family television series Young & Hungry as Gabi Diamond.
What has Emily Osment been wearing lately? Let's take a moment to learn more about the fashion, jewelry, or beauty products that Emily Osment has been enjoying.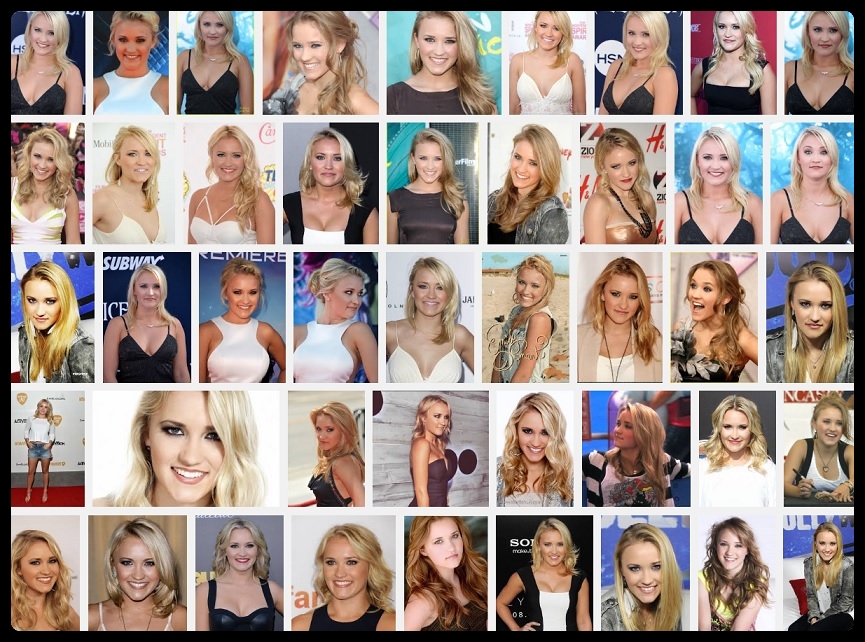 View more fashion blog celebrities.