Gwen Renée Stefani is an American singer, songwriter, fashion designer, and actress. She is the co-founder and lead vocalist of the rock band No Doubt. During the band's hiatus, Stefani embarked on her solo career, releasing her debut album Love. Angel. Music. Baby. in 2004. Inspired by music of the 1980s, the album was a success with sales of over seven million copies. It spawned three major hit singles: "What You Waiting For?," "Rich Girl," and "Hollaback Girl," the latter becoming the first US digital download to sell one million copies. Stefani's second studio album The Sweet Escape was released in 2006. The album produced two successful singles: "Wind It Up" and the album's title track "The Sweet Escape." Including her work with No Doubt, Stefani has sold more than thirty million albums worldwide. As a solo artist, Stefani has won several music awards, including one Grammy Award, one World Music Award, one American Music Award, and one Brit Award. In 2003, she debuted her clothing line L.A.M.B. and expanded her collection with the 2005 Harajuku Lovers line, drawing inspiration from Japanese culture and fashion. Stefani performs and makes public appearances with four back-up dancers known as the Harajuku Girls. She married British musician Gavin Rossdale in 2002 and they have three sons. Billboard magazine ranked Stefani the fifty-fourth most successful artist and thirty-seventh most successful Hot 100 artist of the 2000–09 decade. VH1 ranked her thirteenth on their "100 Greatest Women in Music" list in 2012. And the list of successful highlights goes on and on.
Stefani made most of the clothing that she wore on stage with No Doubt, resulting in increasingly eclectic combinations. Stylist Andrea Lieberman introduced her to haute couture clothing, which led to Stefani launching a fashion line named L.A.M.B. in 2004. The line takes influence from a variety of fashions, including Guatemalan, Japanese, and Jamaican styles. The line achieved popularity among celebrities and is worn by stars such as Teri Hatcher, Nicole Kidman, and Stefani herself. In June 2005, she expanded her collection with the less expensive Harajuku Lovers line, which she referred to as "a glorified merchandise line", with varied products including a camera, mobile phone charms, and undergarments. In late 2006, Stefani released a limited edition line of dolls called "Love. Angel. Music. Baby. Fashion dolls". The dolls are inspired by the various costumes that Stefani and the Harajuku Girls wore while touring for the album.
In late summer 2007, Stefani launched a perfume, L, as a part of her L.A.M.B. collection of clothing and accessories. The perfume has high notes of sweet pea and rose. In September 2008, Stefani released a fragrance line as a part of her Harajuku Lovers product line. There are five different fragrances based on the four Harajuku Girls and Stefani herself called Love, Lil' Angel, Music, Baby and G (Gwen). As of January 2011, Stefani has become the spokesperson for L'Oréal Paris.
What has Gwen Stefani been wearing lately? Let's take a moment to learn more about the fashion, jewelry, or beauty products that Gwen Stefani has been enjoying.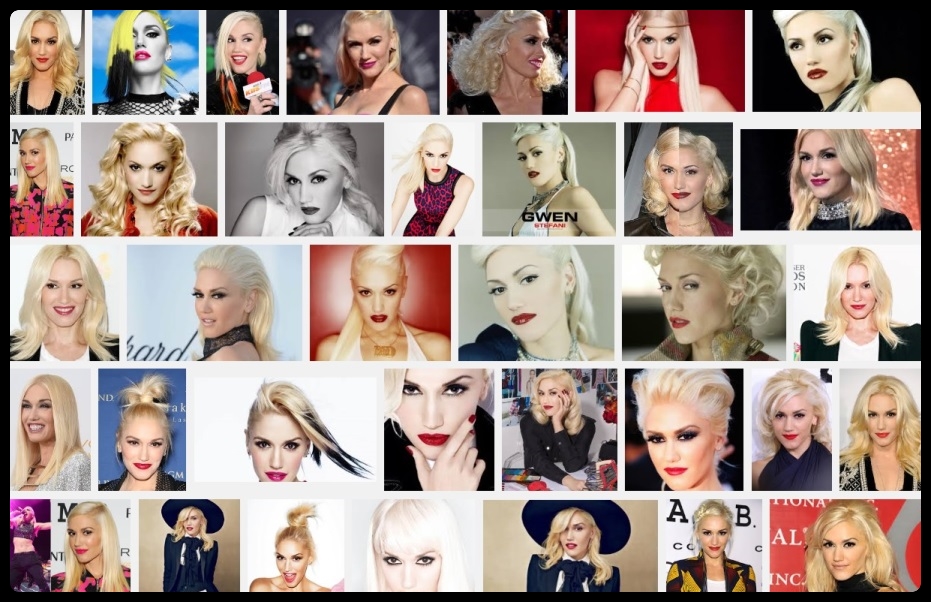 View more fashion blog celebrities.